Insurer lands unprecedented sponsorship deal | Insurance Business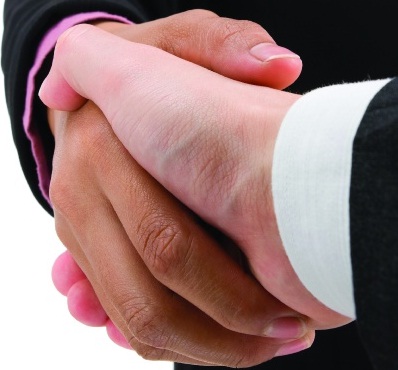 Suncorp-brand GIO Insurance is to become the naming-rights sponsor for Canberra's premier sporting venue in a four year deal.
From 1 January 2014, the home of the ACT Brumbies and Canberra Raiders will be known as GIO Stadium Canberra.
This is said to be the first time in its history that the stadium has a naming-rights sponsor.
"It's a privilege for GIO Insurance to be this stadium's first naming-rights sponsor and marks an important milestone for us in the ACT," said Mr Chris McHugh, Executive General Manager with GIO Insurance.
"Being part of the community is a priority for GIO, so it's very pleasing to be able to lend our support to a venue that plays such a key role in local events.
"The Raiders and the Brumbies are both great teams, so it's fantastic that their home games will be played at GIO Stadium Canberra," said McHugh
GIO recently began offering compulsory third party (CTP) insurance in the ACT, building on GIO's long history of offering home, motor, business and workers compensation insurance.
"The response from ACT motorists since we launched the CTP product has been remarkable," said McHugh.
"GIO is committed to building our market share by offering ACT residents choice and market-leading service for their insurance needs."
The sponsorship is for four years, with the option to extend for another four.
Lady luck smiles down casino at RM Advancer Awards
In other news, Vero rewarded a host of businesses for their risk-management efforts at the RM Advancer Awards last week.
The Awards, currently in their 8th year, comprise three categories: Property Risk Management, Liability Risk Management, Motor Vehicle Risk Management.
Stadiums Queensland won the Property Risk Management Award for its efforts to mitigate the flood risks at Brisbane's Suncorp Stadium and Queensland Tennis Centre in the wake of the January 2011 Queensland floods.
Echo Entertainment won the Liability Risk Management Award for a range of innovative processes to mitigate liability risks, particularly the risk of slips, trips and falls at The Star casino and entertainment precinct in Sydney.
And Elders won the Motor Vehicle Risk Management Award for its initiatives to improve driver safety throughout all levels of the business, following a driver fatality in March 2012.
"The winners of this year's RM Advancer Awards have all demonstrated the benefits on offer by undertaking risk management planning," said Darren O'Connell, executive general manager of commercial portfolio & underwriting management with Suncorp Commercial Insurance.
"These organisations have all extensively identified the risks within their business and have taken innovative approaches to mitigate them. The success of these programs is in no small part due to the commitment demonstrated by all key stakeholders – everyone from the board level down to the casual shift workers."