Insurer lifts embargo on new commercial and personal policies | Insurance Business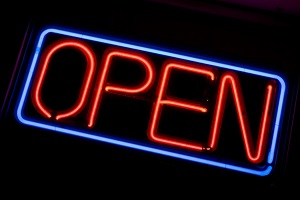 Brokers can now sell new Vero personal lines and commercial property policies in Queensland town Roma as the insurer today lifted the 16-month embargo which stopped it from writing new business.
The move means Vero has, from 8.30am today, started writing new business in commercial property as well as personal lines home and contents, a spokesman confirmed to Insurance Business. The lifted embargo also applies to the other insurance brands across the Suncorp Group.
The decision coincides with the start of construction of a levee to protect Roma from flooding.
New personal lines insurance policies will be sold based on existing risk levels, however Suncorp is working with the Maranoa Regional Council to access data relating to the construction of the levee in order to re-price premiums when the works are complete.
While detailed information on the effectiveness of the levee is still being considered, initial estimates for a typical $300,000 home inside the new levee indicate that Roma residents may see an average reduction in their premium of about 30% once the levee is completed. However, Suncorp conceded it could be as high as 80% in some of the most flood prone areas.
Since 2008, Suncorp has paid out more than $100m within the Roma region in home and motor insurance claims as a result of storms and floods.
Suncorp Personal Insurance CEO Mark Milliner said the catastrophes disrupted thousands of lives years after year. "This type of devastation was completely unsustainable for the people of Roma," he added.
Milliner said that the Suncorp Group had advocated strongly for more proactive government investment in mitigation infrastructure and changes to building approval and planning conditions.
"Many communities in Queensland and Australia-wide could be better protected – and pay lower premiums – with the right funding and government policies.
"I would like to congratulate the Council and various governments on the realisation of their efforts to protect the lives and homes of Roma residents," he said.