Insurer makes senior management hires | Insurance Business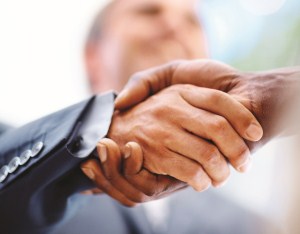 Allianz has hired the former secretary of the Victorian Department of Premier and Cabinet, Helen Silver, to chief general manager workers compensation.
As head of the Victorian Premier's Department since 2008, Silver has been a key adviser to the Premier of Victoria and the wider Victorian Government. She has worked extensively in both the Victorian and Commonwealth governments, including a period as executive director of rehabilitation and compensation at the Victorian WorkCover Authority and a first assistant commissioner at the Productivity Commission. Silver also worked for NAB as general manager government business immediately prior to her current role. Silver starts her new role on 16 September.
"Helen brings to the role an enormous amount of management and policy experience in both the government and private sectors and is a welcome addition to Allianz's senior management team," Niran Peiris, Allianz Australia managing director, said.
The insurer has also promoted David Krawitz, currently chief general manager workers compensation to chief operating officer. His role commences on 30 September.
Krawitz joined Allianz Australia in 2004 after an extensive career with McKinsey and Co in both Australia and the USA and, prior to that, the New York Life Insurance Company.
"David has played a key role in achieving this strategy having overseen Allianz's renewed appointments as claims agents for NSW and Victoria WorkCover, the NSW Treasury Managed Fund and the South Australian Motor Accident Commission," Peiris said.
Allianz's current chief operating officer, Garry Townsend, has signalled his intention to retire on 31 December after 44 years in the insurance industry, the last 14 of which were with Allianz Australia.
Peiris thanked Townsend for his work over the years. "Everyone at Allianz has benefited from Garry's vast knowledge of insurance and experience in the Australian industry. Garry will continue to play a key role in the management of the business until he retires at the end of the year,"