Insurer pays for child cancer victim to have innovative treatment | Insurance Business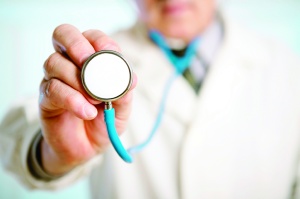 The
QBE
Foundation has partnered up with a new charity, The Kids' Cancer Project that will assist one young cancer patient in their battle to overcome the illness.
Through a $100,000 grant from the QBE Foundation, The Kids' Cancer Project will be able to support a child to undergo an innovative Cancer Gene Therapy Trial at the Children's Hospital at Westmead in Sydney.
The Cancer Gene Therapy Program aims to find a way to better treat children with brain tumours and is the first trial in Australia to target bone marrow with gene therapy in an attempt to protect the cells to allow for an increase in chemotherapy dosage.
"The QBE Foundation couldn't be prouder of this partnership that is making a genuine contribution towards finding a cure for childhood cancer," said QBE Foundation Chairman Tony MacRae.
"Having been fortunate enough to see first-hand the positive impact the work of the Kids Cancer Project is having on the patients and families at Westmead Children's Hospital, there can be no doubt as to the importance of supporting initiatives such as this within our community.
"Being able to provide assistance to someone, whether child or adult, that helps them to live a successful and productive life is exactly what the QBE Foundation strives to do."
Peter Neilson, CEO of The Kids' Cancer Project said: "We're proud to be associated with QBE and thank the Foundation sincerely for such a generous donation.
"The Kids' Cancer Project finds and funds the best research projects to cure the most lethal childhood cancers, specifically brain tumours and neuroblastoma.
"The project the QBE Foundation is supporting is one example. It is through clinical trials that researchers can make real progress that has the potential to change the treatment of childhood cancer globally."