Insurer price rises prop up premiums | Insurance Business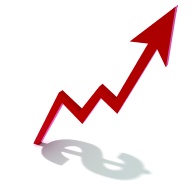 Allianz introduced minor price rises in its global assistance subsidiary business, and property and casualty line, according to the third quarter results for 2013.
Allianz Global Assistance saw gross premiums rise $41.53m [€29m] to $711.79m [€497m] including internal growth of 7.1%. The boost is thanks to prices increases in Australian and US subsidiaries, and higher volumes in the US, French, German, UK and Brazilian operations, Allianz reported in the Q3 results.
Allianz Australia also benefited from price rises. Property and casualty GWP was $1.1bn [€750m] in Q3 2013, down on €892. On an internal basis, the GWP figure, adjusted for foreign currency translation and (de-)consolidation was $1.3bn [€901m], up from $1.3bn [€892m]. Allianz said the increase of 1% on an internal basis benefited from new customers in the motor lines and slightly higher tariffs in the retail and property motor business.
The combined operating ratio improved from 95.5% to 91%.
The group reported stable revenues of €25bn, and an operating profit of €2.5bn. Net income attributable to shareholders increased 6.3% to more than €1.4bn from under €1.4bn.
Gross premiums written in property and casualty insurance reached €10.7bn in the third quarter, 6.5% below the previous year's figure of €11.4bn. The decline stems mainly from the reduction of crop business in the US. Unfavourable foreign exchange effects also added to this development. At the same time, premiums grew significantly in Central and Eastern Europe as well as for the industrial insurer Allianz Global Corporate & Specialty. Acquisitions in France and Belgium as well as in Turkey also added to revenues.
Operating profit increased 6.4% to more than €1.2bn in the third quarter of 2013 from just under €1.2bn, especially due to positive developments in Italy, in the US and at AGCS. The underwriting result rose to €501m from €351m.
The combined ratio improved during the reporting period by 1.4 percentage points to 94.8% from 96.2% in the third quarter of 2012. Natural catastrophes, especially storms in Germany and Ireland in July and August, added 4.3 percentage points to the combined ratio. The net impact amounted to a total of €464n. The combined ratio benefited from a better underlying loss development.
"This is the second quarter in a row that saw major natural catastrophes. And yet, we were able to increase profits. After the first nine months in 2013, the property and casualty business is very much on track," said Dieter Wemmer, chief financial officer of Allianz SE.