Insurer produces new brand of products to help low-income Aussies | Insurance Business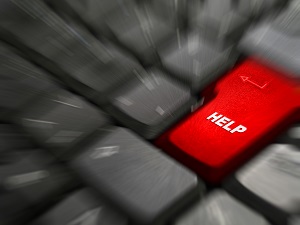 Insurance Business
last year reported that national community organisation Good Shepherd Microfinance was appealing for insurers and brokers to work with it to produce a line of affordable personal insurance products for low-income Australians.
That call has been answered—by
Suncorp
. Soon after the story went live, the Good Shepherd's former innovation manager Dominic Collins told
Insurance Business
that it had received a great response from the industry.
Together with Suncorp, they will produce and distribute affordable insurance home and contents products - under the brand Good Insurance - through Good Shepherd's local provider network to clients across Australia. It will use existing Suncorp Group resources and back-end product infrastructure and administration.
The eligibility requirements for Good Insurance are still to be determined but the plan is to use Good Shepherd Microfinance's network of 257 connected community organisations in 650 locations across Australia, to provide access to these insurance products in local communities.
Suncorp Group's executive general manager of product and pricing, Lisa Harrison, said the first step will be a product pilot in selected locations across Australia, modelled on the AAMI Renter's Fire & Theft product.
"The Good Insurance products will balance affordability with policy features tailored to the needs of the segment, protecting these people when bad luck strikes," said Harrison.
"We know the cost of insurance is now the fifth biggest concern for Australians. We want to resolve affordability issues with actions rather than just words. We have already taken a practical approach in partnership with the Queensland government and local councils in regard to flood mitigation measures in the towns of Roma, Charleville and St. George, with premiums set to drop as a result of reduced risk."
Good Shepherd Microfinance CEO Adam Mooney said that more than three million people in Australia are financially excluded meaning they lack access to financial services like a basic bank account, insurance or a small amount of credit.
"Almost 20% of the Australian population do not have general insurance such as vehicle insurance, building insurance or contents insurance. For people on low incomes, a financial shock like a car accident or loss of household assets, can push them over the edge."
"Good Insurance will enable many people living on low incomes to access tailored insurance products at an affordable price. This partnership is a best practice example of how business and community can work together to develop innovative solutions which help to address the issues of financial exclusion in Australia," said Mooney.