Insurer QBE's invitation to activists | Insurance Business Australia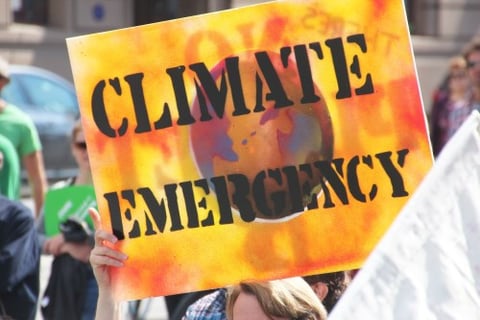 Keep protesting! That's the message
QBE
CEO Group
John Neal
had for climate change activists and investors, who launched a publicity-generating attack on the company this week, to coincide with the insurer's shareholder meeting.
Neal said he encouraged them to protest the company's underwriting of the fossil fuel industry, saying their voices were 'important' in the climate change debate.
However, he said the company had a different approach to the matter.
"Directionally, we share their [the protestors'] sentiment… but it's the way in which you go about tackling the problem [that is different]," he said, according to the
Sydney Morning Herald
.
"I would encourage them to keep protesting because I think their voice is important. Our view is that the business community is being quite intelligent and thoughtful about how it manages its way through the challenges of energy."
He said QBE would rather 'see what we can do to support changes' in the fossil fuel sector, rather than 'just be too black and white about it'.
The comments came after Monday's high profile stunt, where
investment activist group Market Forces hijacked the insurer's branding
outside its Sydney headquarters by plastering the slogan 'Made possible by QBE' over images of damaged coral reefs and fuel projects.
Market Forces argued that as a major insurer of fossil fuel projects, which increased greenhouse gas emissions and drove climate change, QBE had a significant role to play.
QBE's revenue from the fossil fuel industry is about $300 million according to the
Sydney Morning Herald
, or about 2% of the group's $15 billion in revenue.
In his chairman's address at the AGM, Marty Becker signalled premium drops for 2016.
"On average, insurance pricing across our business decreased 1.3% in 2015, and we anticipate similar declines in 2016."
"In this environment, insurers have no alternative but to focus their efforts on high-quality underwriting, efficiency and cost reduction."
He said the company's primary focus for 2016 was on continuing their organic growth in core business focus areas, continuing to improve operational excellence, increasing its focus on technology and building its talent pool.
"As a result of decisive actions taken over the last three years our business is well-positioned to continue delivering on its targets," he said, adding that in forming its plans, it's assumed market conditions will remain challenging over the long term.