Insurer reclaims major contract | Insurance Business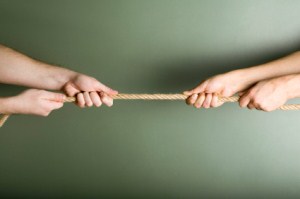 Ansvar Insurance has won back a contract with Churches of Christ (COC) which was previously held by a "larger, generalist insurer".
Ansvar, which hopes to become a completely broker-facing insurer by the end of the year, declined to name the insurer or go into detail about the deal but it said the contract "significantly" extends their partnership with COC to include Victoria, Western Australia and Tasmania,
As part of the deal, Ansvar will provide cover for COC's ISR, general public liability, management liability, professional indemnity, fidelity, personal accident, as well as cover for voluntary workers.
The program was also built on COC retaining more risks, given the work that was being done through their risk management program. Ansvar worked closely with a platinum broker partner giving them priority of sales, underwriting and claims team attention, reflecting Ansvar's new segmented model for their brokers.
COC plans to extend the national insurance programme to include NSW and SA at a later date.
"What's particularly telling is that this is an account we won back," Ansvar CEO Andrew Moon said. "COC moved away from Ansvar a few years ago, and awarded the contract to a larger, generalist insurer.
"Their return to Ansvar demonstrates to us that general insurance providers find it hard to match the specialist approach Ansvar offers."
COC national insurance and risk management director Russell Hoarth admitted it was "hard work changing insurers year after year".
"Ansvar came up with a proposition we were happy with and one that all the states were unanimous about. We see them as a specialist operator, and faith is one of their core areas so this made the decision easy for us," he added.
In an interview with Insurance Business earlier this month, Moon conceded that in the past Ansvar was considered a generalist insurer but that it was now known for its specialisms.