Insurer reveals gaps in credit insurance market | Insurance Business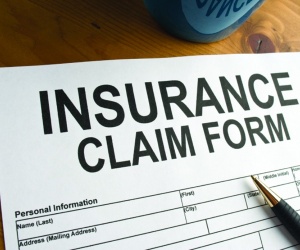 A handful of business sectors in Australia are poor performers when it comes to credit insurance which could give brokers an idea of what markets to work with, according to one insurer.
Atradius
, a leading provider of credit insurance, has revealed that companies in construction, metals, automotive, steel and textiles are experiencing the highest insolvency rates in Australia which shows the importance of credit cover.
ASIC
recorded more than 1800 construction companies which collapsed last year, compared with 218 in the agriculture industry as companies look to protect themselves from supply chain risk and credit issues.
Managing director of the firm,
Mark Hoppe
, noted that the research shows just how many businesses could benefit from credit cover.
"These numbers show that Australian businesses in these sectors are not alone when it comes to insolvency. That's small comfort for business owners and investors, however," Hoppe said.
"Businesses in these sectors should seriously consider credit insurance. By taking out credit insurance, businesses can reduce their exposure to unnecessary trading risks and cover losses from non-paying customers, whether it is the customers' fault or not."
Hoppe revealed two other sectors that suffered from a bad year for insolvency which could also use a trade credit boost.
"Atradius also sees retail and mining as having higher insolvency rates. Last year, ASIC reported 786 organisations in retail 148 mining organisations becoming insolvent."
Hoppe believes that business that take-up credit insurance benefit froma peace of mind that can lead to greater growth in an otherwise challenging market.
"Transferring credit risks can provide businesses with the confidence to continue to trade in industries which remain challenging," Hoppe continued.
"It can also assist with funding operations and managing cash flow which is essential."