Insurer reveals 'riskiest sectors' for insolvency | Insurance Business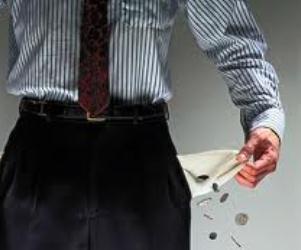 Coface has named the riskiest sectors in the Australian economy for company insolvency and overdue payments.
In 2014, Australia experience a "marked improvement" across the occurrence of overdue payments, length of average overdue and potential liquidity issues related to overdue payments exceeding 180 days but the picture isn't as bright for some industries.
Coface highlighted the agro-food, retail and mining industries as the riskiest sectors to watch for the coming year, even as insolvency rates improved in the country.
Rocky Tung, Coface economist for the Asia-Pacific region, noted that even though Australia is improving in its credit risk, the country still has things to watch for on the horizon.
"While Australia's corporate payment experience continues to improve, its economy still faces some headwinds," Tung said.
"As Australia's exports will be hurt by the less dynamic Chinese economy, more support is needed to boost the country's domestic demand. With its entry into the Asian Infrastructure Investment Bank (AIIB), Australia could see a revival in the demand for natural resources, which would be beneficial to this resource-rich country."
The occurrence of overdue payments in Australia fell from 83% in 2012 to 74% last year while the Asia-Pacific average over the same time rose from 67% to 70%.
Australia also saw a massive drop in 'ultra-long' overdue payments, which are longer than 180 days, which fell from 43% in 2012 to 17% in 2014.
Coface's annual survey on the region questioned over 2500 companies in eight countries and some 70% of those surveyed had experienced overdue payments throughout the year which was the highest level in three years.