Insurer reveals weirdest canine claims | Insurance Business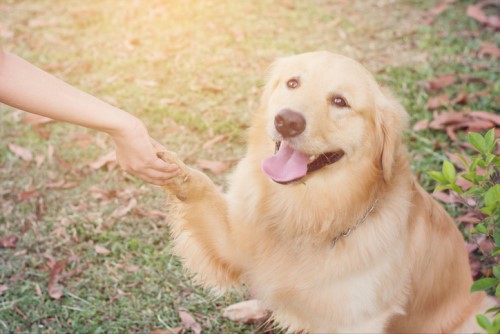 Information released by a leading New Zealand insurer has offered insight into the most unusual claims made by pet owners – and the vast majority came from dogs biting off far more than they can chew.
Earlier this month, Southern Cross Pet Insurance published its 10 most bizarre claims of 2017 with dogs involved in 90% of the incidents.
Arguably the most stomach-turning claim on the list was a Swiss Shepherd which dug up a dead pet that had recently been euthanized – before eating some of it.
The unsavoury meal led to pentobarbitone toxicity as a result of the euthanasia drug still present in the dead pet's body. Ultimately, the vet was forced to induce vomiting at a cost of $700.
"Weird claims are pretty common for our team because pets can get up to all sorts of mischief," said Southern Cross Pet Insurance general manager, Anthony McPhail. "The fact is, a lot of these strange situations can be very costly and stressful for the animal and the owner."
Another claims involved a Labrador Retriever which ate a pair of underwear and 100 cotton buds – including the plastic packaging. The vet removed the items from the dog's stomach at a cost of $1,863.
The vet later had to perform another surgery on the same dog after it ate a bra strap and clips – this time, the cost came to $1,971.
The only cat to make the top 10 list was a Ragdoll which made the cut after it ate foam nail painting separators and required treatment at a cost of $533 to ensure there was no blockage.
Other claims which made the top 10 were:
A Retradoodle required surgery after eating a disposable razor blade. The dog then destroyed its collar and needed a muzzle and calming medicine to ensure the wound healed. The debacle resulted in a vet bill of more than $2,000.
A Great Dane suffered from Tachycardia, or rapid heart rate, as well as bruising around its mouth after an inhaler it bit into exploded. The subsequent vet visit cost $1,307.
A Border Collie ate the metal teeth off a hairbrush so the vet had to induce vomiting ($395).
A German Shepherd ate a duvet cover and stuffing from the liner, causing intestinal blockage ($1,824).
A Fox Terrier ate a latex kitchen glove and needed surgery ($1,431).
A Miniature Schnauzer found itself snagged on a fish hook following a morning swim – the vet later removed it for $473.
An owner fell on their Miniature Poodle while chopping down a tree, which caused hip dislocation. Surgery was required to fix the hip back into place ($7,071).
Related stories:
Far out Friday: Insurer predicts royal wedding premium
Far out Friday: Insurer predicts royal wedding premium