Insurer sacrifices investment income for capital gains | Insurance Business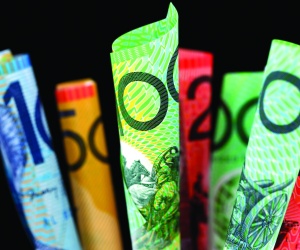 Property and casualty insurer W.R. Berkley's investment income took a slight dive from AUD$154m (US$144m) in the second quarter of 2013 to $149m (US$139m) in 2014, after sacrificing ordinary investment income to achieve capital gains.
The US headquartered company, which has a significant portfolio in Australia, reported an increase in gross written premium, from $1.7bn (US$1.6bn) in the second quarter of 2013, to $1.9bn (US$1.8bn), while net income jumped from $123m (US$115m) to $193m (US$180m).
Meanwhile, operating income soared from $105.9m (US$99m) to $117m (US$109m) in 2014, and the return on equity grew from 10.8% to 16.6%.
Net investment gains also grew, from $35m (US$33m) to $117m (US$109m).
International gross written premium crept up to $283.5m (US$265m) from $258m (US$241m) and net premiums written climbed up to $239m (US$223m) from $215m (US$201m).
Commenting on the company's performance, chairman and CEO William R. Berkley said it had maintained the quality of its fixed-income portfolio as well as investing an increasing portion of new funds into alternative investments with the goal of generating capital gains.
"As a result, we have sacrificed some ordinary investment income to achieve the level of capital gains currently flowing into our income statement," he said.
"Our investment returns from our fixed-income portfolio declined slightly, reflecting both the current interest rate environment and the shortening of our portfolio duration, while other parts of our investment activities have generated attractive returns over the recent period.
Berkley said the sale of a property from its real-estate portfolio resulted in a substantial gain this quarter.
"We also continue to achieve gains from our common stock and private equity investments."
He added that the company is optimistic that the combination of its operating results and investment gains will allow it to achieve our targeted returns.
The figures were converted from US dollars to Australian dollars on 7 August 2014 using Xe.com
.