Insurer says premiums unlikely to rise with flood cover inclusion | Insurance Business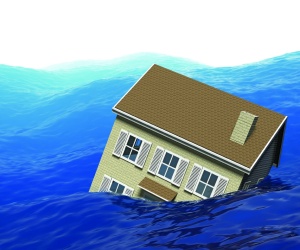 QBE is to start introducing flood cover as a standard part of cover for residential home and contents policies to give customers the added comfort that their valuables are covered.
The flood cover comes into force on 14 December and will not have an opt-out feature, QBE confirmed.
A spokeswoman told Insurance Business that for the majority of the insurer's customers, it expects the introduction of flood cover to have little impact on premiums.
She conceded that customers who are in flood-prone areas will pay increased premiums to reflect the higher risk but would not go into detail about by how much they are likely to rise.
Asked the reasons behind the move, the spokeswoman told Insurance Business said whether or not a property is covered for flood has been "source of confusion and anxiety for many Australians".
"By introducing flood cover as a standard part of our cover for residential home and contents insurance policies, our customers will have the added comfort of knowing that their home and valuables are covered for flood damage, should any unforeseen events occur. By providing flood cover as standard we are working to minimise the risk of our customers finding themselves without adequate cover and to help them achieve the protection they need."
She added: "We also believe this will enable us to deliver a better claims experience to customers by minimising delays in determining whether claims are Flood related or not which will help our customers get back on their feet as quickly as possible in the circumstances."