Insurer seeks new CEO after shock departure | Insurance Business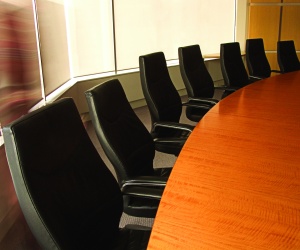 Ansvar
Insurance CEO Andrew Moon has retired from the business following surgery to remove a benign brain tumour in October.
Moon retired from the business this week as a result of a slower-than-expected recovery from the operation.
"When I saw my specialist recently, he advised that despite my good progress I had faced major setbacks which have slowed my recovery," said Moon. "He felt it was not possible to say with any certainty when I could return to full time duties. As a result, I felt it important for Ansvar to have a permanent CEO in the role."
Ansvar has already begun the recruitment process for a replacement CEO to "lead the business into a new era of growth in 2014". In the meantime, CFO Deirdre Blythe will continue to hold the reins as Acting CEO.
Nicholas Barnett, Chairman of Ansvar acknowledged the extraordinary contribution Andrew had made to the business since his appointment to the CEO role in 2010 saying,
"Andrew's legacy as change agent has put Ansvar well on track to achieve its vision to be the leading insurer in its specialist segments," he said. "Andrew was a seasoned, highly capable CEO and the results of his three and a half years with us speak for themselves.
"The highlights of this include the challenging change journey from the Christchurch earthquakes, the restructure of the business and centralisation of key business functions to drive greater efficiency which we're all seeing the results of, and the formation of an experienced and accomplished executive team."
"I have made my decision in full confidence, knowing the strength of the team today and what we have achieved together throughout my three year tenure and in particular, this transformative year," added Moon. "Ansvar and our brokers and customers are in very capable hands. It goes without saying I will miss the Ansvar team, our partners and our customers. I have relished this CEO role."