Insurer sends MPs briefing note on UFIs in North Queensland | Insurance Business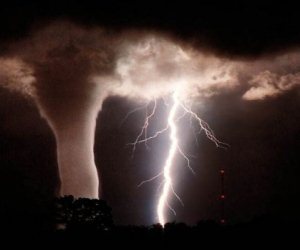 One of the biggest insurers in Australia has warned MPs that they could leave households desperate for insurance cover and leave brokers vulnerable with the planned changes to the North Queensland insurance market.
The briefing note, which remains anonymous but has been seen by the
Australian Financial Review,
levels a scathing attack on the government's decision to allow foreign insurers into the Australian marketplace and warns that a broker's PI cover may not extend to cover placed with a UFI.
"The PI cover only extends to the activities performed by the broker [such as] recommending and advising on particular insurance policies. The PI cover will not extend to issues with the insurance policy itself or the lack of performance of the insurer," the company said in the briefing note.
"Therefore, consumers will not be able to seek redress from the broker's PI cover for the failure of a UFI to meet the obligations within the insurance policy."
The briefing note outlines that a broker would presumably have to have clients sign a waiver stating that they understand the risks involved with UFIs.
"This waiver would be a minimum requirement of the broker's PI insurer – assuming the PI insurer would even allow the broker to recommend insurance products issued by a UFI."
Finance Minister Mathias Cormann hit back at the claims that a broker's PI cover would not extend to cover placed with UFIs.
"It is completely false to suggest that such indemnity insurance universally excludes cover for business written through foreign insurers. Brokers writing business through foreign insurers should ensure they have appropriate indemnity cover in place," Cormann told the
Australian Financial Review.
Robert Cooper, Director of Cooper Professional Risk based in Grange, Queensland, lambasted Cormann's approach.
"For him [Cormann] not to understand the legal ramifications, let alone the lack of protection for the unsophisticated consumer just seeking to save some money, demonstrates why this man and the government he represents is so out of touch.
Cooper spoke directly of the concerns with broker PI and warned that a waiver would not only be ineffective but would also have a detrimental impact on the consumer.
"Some professional indemnity policies available to brokers do exclude any placement with Domiciled Overseas Foreign Insurers (DOFIs) or UFIs.
"The broker will need to make sure they get this covered in their policy. Some professional indemnity policies do cover these but with conditions. They will usually have a condition that the broker follows the statutory regulations applying to them and must warn the client that because we are unable to find an available market within Australia, we need them to agree and authorise us to use a DOFI.
"While this could be interpreted to be a waiver, the intention of a waiver is to tell the client that you accept no responsibility should anything go wrong with the insurer you have placed the risk with.
"It would be negligence if you placed a risk with an insurer that you could not make sure they had the ability to pay. A waiver is worthless in this situation. In any case, such claims will always be accompanied by an allegation of 'deceptive and misleading conduct' which is a breach of Australian Consumer Law.
"If broker's PI premiums go up (and we already pay some of the highest premiums as professionals), then the cost of doing business will increasefor all consumers with higher broker fees or reduced service.
"However, the most crucial thing is the consumer. Finding that they have to sue their broker to get a claim paid because of an insurer domiciled in Bermuda or Jersey or Lichtenstein refuses to pay a legitimate claim is hardly the most effective way for a person to have their home quickly rebuilt following a cyclone or fire. Such claims can take months or even years. So that family remains homeless and has to pay legal costs that they cannot afford just to have a claim paid? This is not fair to the consumer.
"Even if a waiver did work to protect the broker, would that be fair? The courts would not think so."