Insurer shakes up senior management team | Insurance Business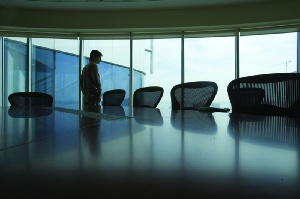 Allianz
has made a number of appointments to its senior management team, and plans to revert to having two dedicated distribution divisions.
One division will cover the distribution of mainly commercial insurance products through brokers and agents; and the other will cover the distribution of insurance products through retail channels (ie internet, call centres), financial institutions and motor dealers.
The insurer has made key appointments to the roles of CFO, chief general manger of broker & agency, and chief general manger of retail distribution.
Mark Raumer, currently a partner at Ernst & Young will take on the role of CFO. Raumer brings with him nearly 30 years of specialisation in Australia's general insurance industry. Over his career, he has led the audits of many of Australia's largest Insurers and provided professional advice on a broad range of accounting, risk and prudential matters. Mark is expected to commence with the company in October 2014.
David Hosking, currently CFO, will assume the role of chief general manager, broker & agency. He has over 20 years of experience in the general insurance industry. He joined Allianz Australia in May 2008 as general manager finance and was appointed as chief financial officer in July 2009.
Michael Winter, currently general manager financial institutions & affinity, will assume the role of chief general manager, retail distribution. Winter joined Allianz in April 1997 and has over 28 years of insurance industry experience, with particular expertise in sales and distribution.
It is anticipated that David and Michael will take up their new duties from August.
All appointments are subject to normal regulatory and Allianz SE Board of Management approvals.
Commenting on the appointments, managing director
Niran Peiris
said: "The retirement later in the year of Jonathan Poole as chief general manager sales & distribution provided the opportunity to consider the leadership model best suited to Allianz's future growth.
"David and Michael's intimate knowledge of our business will enable Allianz to continue our focus on delivering industry-leading products and service to our diverse range of distribution partners, while at the same time enhancing our One Allianz approach to the market.
"Mark's wealth of knowledge of the Australian insurance industry will be a great contribution to our business and he will bring much experience and enthusiasm to our senior management team."