Insurer shareholders urged to vote yes on top salaries | Insurance Business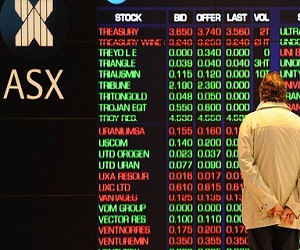 IAG
has urged shareholders to vote for pay rises outlined in last month's remuneration report at its upcoming AGM meeting to be held on 30 October.
The move to vote for the suggested salary and incentive amounts of key management personnel including non-executive directors, the managing director and CEO and group executives, is listed at the top of IAG's 2014 agenda, released to the market this week.
The report states: "The Board is confident that IAG's remuneration policies are in line with governance requirements and continue to support the Group's financial and strategic goals, which ultimately benefit shareholders, customers, employees and the community."
Shareholders will also get the opportunity to decide on the allocation of share rights to CEO and managing director Michael Wilkins.
Shareholders are being urged to re-elect three directors – Yasmin Allen, Hugh Fletcher and Philip Twyman – but are being advised against electing Michael Carlin as a director.
"The Chairman has met with Mr Carlin and the Board Nomination Committee has reviewed his nomination and experience," the agenda states.
"The Board is unanimously of the view that Mr Carlin's skills do not complement those of current Directors and that he does not have the skills and experience required to be a director of a large listed insurance group such as IAG."
It continues: "It is not in the best interests of shareholders that Michael Carlin be elected and recommends that shareholders vote 'Against' this Resolution."
Shareholder approval is also being sought on refreshing capacity to issue new securities outlined in two resolutions.
The resolutions are for approval for the issue of 219,378,428 ordinary shares by way of an institutional share placement and for the issue of 35,000 subordinated floating rate medium term notes and the ordinary shares to be issued on conversion of these notes.
Read the full meeting agenda
here
and full year report
here
.