Insurer shines light on risk management practices | Insurance Business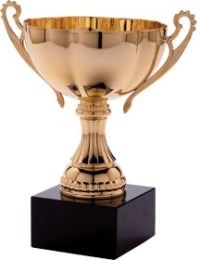 Vero has opened nominations for its annual risk management awards. Now in its eighth year, the Vero RM Advancer awards program recognises and reward effective risk management amongst Vero's large clients.
The three RM Advancer award categories are property, liability and motor vehicle. The winners receive risk management consulting hours from Vero's team of risk management professionals.
To be eligible, clients must either be listed as a BRW top 1000 organisation, or have an annual total revenue of $250m or greater; or be a government body and/or private company of a similar size.
Nominees must actively demonstrated and engender a strong risk management culture throughout their organisation are encouraged to submit a nomination for the RMAdvancer 2013 Awards. Clients must also agree to the RMAdvancer terms and conditions.
Candidates will be judged on their ability to follow the 11 principles of the AU/NZ risk management by a six-strong panel: David MacDonald, Arrium manager insurance & property; Kym Bennetts, national insurance manager of Australian Baptist Insurance Scheme; Stacey Conlin, national risk advisory manager of Australian Red Cross; Coca-Cola Amatil's risk & insurance manager, Felix Riedl; Inghams Enterprises' group insurance manager Raoul Corry; and Simon Guthrie, Motorama Group's group financial controller.
"With a number of factors leading to increased insurance costs in recent years, best-practice risk management has the ability to broaden coverage and put downward pressure on premiums," said Darren O'Connell, executive general manager commercial portfolio with Suncorp Commercial Insurance.
"It has been repeatedly demonstrated that a close working relationship between businesses, brokers and insurers to proactively address risks leads to better outcomes for everyone," said O'Connell.
"There is an increasing awareness amongst business owners of the need to invest in specialist risk management advice to ensure the continuity of their operations," said O'Connell.
"A great deal of good work is being done to address complex risks and prepare businesses for a variety of possible scenarios."
Nominations must be received by 30 August. RM Advancer finalists and their brokers will be invited to attend the awards night in Sydney on the 24th of October.
For more information visit www.vero.com.au/RMAdvancer or email rmadvancer@vero.com.au