Insurer slams Govt for "moving goalposts" on unfair contract terms | Insurance Business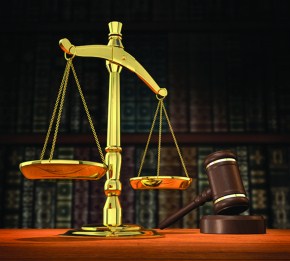 Allianz says it is "extremely disappointed" that government has introduced unfair contract terms for insurance into parliament, stating it will create an "unacceptable level of uncertainty for insurers".
The bill was introduced last week and second reading was moved, much to the dissatisfaction of the insurance industry, who have long argued that the legislation is unnecessary.
Speaking after the bill was introduced into parliament, Allianz was critical of the ambiguities it creates for insurers.
"Allianz is extremely disappointed that after three years of consultation characterised by constantly moving goal posts," a spokesman told Insurance Business. "The Government has introduced a bill to apply unfair contract terms laws to insurance policies that would create an unacceptable level of uncertainty for insurers."
The insurer defended the industry's existing regimes of consumer protection, through the Insurance Contracts Act, as "well-established and highly sophisticated".
"Unfortunately, insurers are too used to the imposition of additional layers of burdensome and unnecessary regulation that achieves little except adding to the cost of insurance," the spokesman continued.
Allianz expressed concerns that the bill could see key subject terms such as flood exclusions subject to review, and leaving insurers without reinsurance protection.
"For example, a finding that flood exclusion was unfair after a large-scale flooding event could require claims to be paid for losses that were never factored into the premium paid by the policyholder and for which the insurer had no reinsurance protection. This could potentially put the financial stability of an insurer at risk."
However Assistant Treasurer David Bradbury, stood by the bill: "This legislation will make sure that there is a level playing field for consumers when they enter into insurance contracts," he said in a statement.
"Too often we hear of people who are facing a traumatic event in their life who are then told their insurance claim won't be paid out because of small print that unfairly favours the insurer.
"This legislation will encourage insurers to remove these unfair terms from general insurance contracts. If insurers do not remove the terms, a court can declare that a term is unfair and stop the insurer from relying on that term to deny consumer claims."