Insurer slapped with ASIC fine | Insurance Business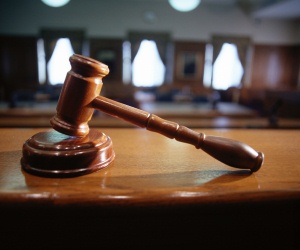 AAMI has been ordered to pay over $20,000 in penalties after two
ASIC
infringement notices, it has been announced.
The insurer, which is owned by Suncrop Group, ran a series of advertisements online and on television for their Flexi-Premium program which claimed customers could save "an average of $357 off your new policy," according to a statement from the regulator.
ASIC noted that the savings related to different AAMI products rather than a comparison with another company which would generate the savings if a customer switched to AAMI.
ASIC said that the adverts "did not adequately convey that AAMI customers would need to choose the maximum level of excess in preference to the minimum level of excess to achieve the specified dollar savings. Based on AAMI's analysis of a sample of their own customers, AAMI was aware that most customers did not choose the maximum excess."
In a statement, AAMI stressed that all fines had been paid and the adverts had now concluded.
"AAMI became aware of a possible issue with the wording in the series of advertisements for Flexi-Premiums that could be perceived as misleading," the statement said.
"Changes were made to the ads to adjust any messaging that could be misconstrued. ASIC contacted us regarding the ads and decided to levy fines over two of the advertisements that had previously aired in their original form."
"The Flexi-Premium advertising campaign has now concluded and the ASIC fines have been paid."
AAMI's fine comes days after
Allianz criticised ASIC's handling of a recent case
involving a mis-sold insurance product which saw the insurer pay back over $400,000 worth of mis-sold premiums.
The fine print alongside the AAMI adverts to explain the savings were "ineffective" and ASIC chairman
Peter Kell
explained the importance of readable fine print.
"Advertised savings must be reasonably achievable and properly and prominently explained.
"In this case, the fine print text disclaimer that attempted to explain the savings was so obscure that it was almost impossible for viewers to understand the underlying reality of the advertised claims," Kell continued.