Insurer stands by new direction despite 'bumps in the road' | Insurance Business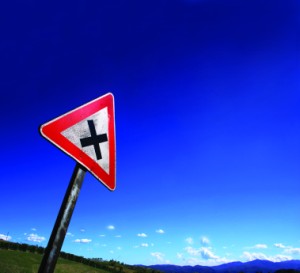 Calliden's CEO Nick Kirk has reiterated that the company's long-term strategic direction is the right one, following last week's downgrade of the company's expected full-year profit from $10m to $5–7m.
Kirk said that both investors and analysts understood that Calliden's long-term journey to a less volatile business would not be a "path without its bumps", and were generally supportive of the insurer's strategic direction.
"The frustration [at the downgrade] is understandable, but there's an underlying understanding of the direction that we're going – and that it's not always going to be 100% smooth sailing," he said. "But there's active support for the way the company is going and an understanding that the whole rationale behind that direction in some way underlines we had to make the announcement itself."
Last week, Calliden held an investor call in which it attributed the downgrade to higher than expected insurer loss ratios, and below forecast growth of agency revenue. While Kirk was keen not to downplay the seriousness of the downgrade, he maintained that the announcement vindicated the company's decision to move away from a traditional insurance model to an agency structure.
"You can't sweep a profit reduction under the carpet – it's a very serious thing," he said. "In the last 12-18 months we've built one of the biggest agency businesses in Australia, carried out most of a corporate restructure, launched two new sets of products: the longer term vision is very much on track.
"The downgrade is due to the volatility that you get associated with insurance companies. It's not going to go away overnight, but with the strategy we're following it'll have less and less influence on profit expectations."
Kirk also pointed to the upward spiral in profitability since 2011, when the company made a loss of $10.1m, and consistent improvement in key measures such as tangible assets and minimum capital ratios, as an indicator of the company's future prospects.
Calliden's faith in the agency service model it has adopted was supported by analysts Wilson HTM. In an investor note seen by Insurance Business, the analyst commented that it remained positive on the stock and maintained a 'buy' recommendation, albeit with lower near-term earnings expectations, valuation and price targets.