Insurer targets outbound Australian smaller corporates and SMEs | Insurance Business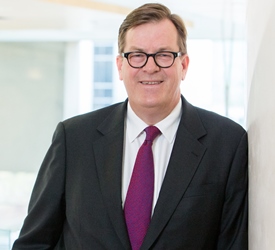 A major insurer is in the process of re-engineering its current international offering for large clients to target smaller corporates and SMEs from Australia that are looking to do business abroad.
Zurich
head of international sales and distribution Kai Dwyer has told
Insurance Business
the evolving offering will target the burgeoning activities of smaller corporates abroad with a product and service that meets the needs of their relatively smaller businesses.
"What we have now is infrastructure that works fantastically for the likes of BHP or Rio Tinto or similar-sized companies, but it could be too cumbersome and too complex even for a mid-sized company who doesn't have the benefit of a buyer who is a sophisticated risk manager with lots of experience," Dwyer said. "We need to simplify that so it works equally well for that customer."
Dwyer said the insurer is looking to build an offering for these clients that works practically and effectively for clients all around the world.
"I see it as being something where a mid-sized, small corporate business in Australia can go to their trusted insurance broker and be confident that they are going to - at least as far as their insurance needs are concerned - be able to have a completely trustworthy solution in place on the ground that can be delivered and serviced by the broker," Dwyer said.
"They won't have to worry as far as insurance is concerned, for example, about translating policies, or figuring out if cover they have in Australia is the same. It is about making sure that stuff is seamless and simple and happens without them having to worry about it."
Dwyer said this will require the product to be adapted for these smaller clients with different needs and budgets.
"In the international space, you can't simply transplant what you have into a different market space and expect it to work in the same way," he says. "We need to be more nimble, we need to be more flexible, we need to be more tailored in our approach to mid-market customers."
Dwyer said it will come down to the way the international product is built, how it is serviced on the ground and how it is distributed to clients in a 'fit-for-purpose' package, which could be put to work in jurisdictions as diverse as Bosnia, or Sierra Leone.