Insurer teams up with financial services firm to address SME underinsurance | Insurance Business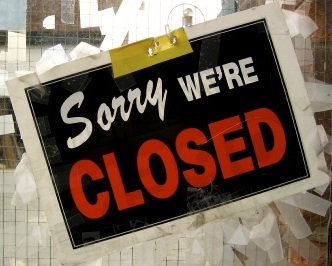 Zurich
Financial Services Australia has struck up a strategic partnership with national accounting and financial services firm Crowe Horwath to improve awareness among the SME sector that business expenses insurance is equally important as other types of insurance.
It follows concerns that a high proportion of small businesses without adequate levels of business expenses insurance. Research shows only 3.3% of new annual premiums are for business expenses cover with 92% of small business owners without expense cover. Business expenses insurance is used to cover fixed business expenses if you are unable to work due to sickness or injury.
Under the arrangement between Zurich and Crowe Horwath, small business clients will be advised on appropriate risk management strategies, including business expenses insurance, which will allow business operations to continue in the event of temporary injury or illness.
Crowe Horwath head of insurance, Maurice Thaung, said many SMEs have not considered the material impact that sickness and injury could have on their business with the Zurich partnership focused on drawing attention to the importance of business expenses insurance.
"We advise more than 200,000 SME clients and while most acknowledge the need for income protection, insuring fixed business expenses specifically is often overlooked.
"Without proper risk management strategies in place, many of these businesses would be forced to cease operating if the business owner were to suddenly fall ill or injure themselves for a prolonged period," he said.
Thaung said that with the end of the 2013/14 financial year approaching, business expenses insurance is increasingly forming part of client discussions and cited as a key business risk needing to be addressed.
"In the lead up to 30 June, our financial advisers will work with our accountants to provide advice to clients on the most appropriate business continuity and protection strategies," he explained.
"Planning is an important part of any business and business expense cover could be the difference between a business being forced to close or remain running while the owner recovers. The partnership with Zurich will help us put the right strategies in place for our clients."
According to Zurich's head of sales strategies and research - Life Risk, Andy Marshall, Australia already has a huge underinsurance problem and business owners are failing to understand the difference between other types of insurance and business expenses insurance.
"Many people believe that workers compensation, business interruption insurance, or even an income protection policy will cover fixed business expenses if they are unable to work due to sickness or injury. Personal income replacement cover is designed to cover up to 75% of an individual's taxable income from their business. If they have fixed business expenses and no business expenses cover, then they only have half the protection needed," he said.