Insurer to link up with Steadfast; launches niche products | Insurance Business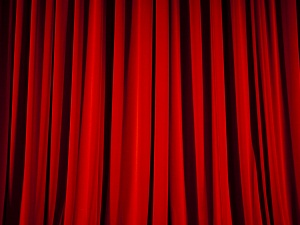 Calliden Group has revealed it will start a new joint venture in niche personal lines in the second half of 2014.

The news was revealed as the group reported as Calliden Group reported a $6.2m net profit after tax for the year ended 31 December, compared to the $1.1.m profit recorded for 2012.

Calliden restructured the business to align it with the managing general agency model in 2012, and spent 2013 consolidating the new operating structure. In a statement to the market, Calliden CEO Nick Kirk said the new business model "is all but complete".

He continued: "After two years devoted to changing our business model it is good to now turn the company's attention again to future opportunities. We believe the development of contestable platforms is a significant opportunity for Calliden and our insurer partners and one that we are keen to pursue. After a gap of a few years we are also very keen to recommence our joint venture strategy, initially with an opportunity in the niche personal lines segment."

Asked to give further detail on the company's personal lines joint venture at a briefing, he added: "The bigger guys have such a large share in the market, that some of the niches look attractive and available to us. It is such a large market that we believe that this particular business will carve out a good little niche and be very valuable."

The joint venture will be underwritten by Calliden Insurance Limited. Calliden also plans to grow by further investing in technology to connect to broker platforms, initially with Steadfast Virtual Underwriter (SVU) in the second half of 2014; and growing new products through carriers.

"For our insurance broker customers we provide access to a range of well –capitalised insurers backing attractive products, delivered in an efficient way for the broker. We are looking to grow our business by further increasing that efficiency of delivery by connecting to broker platforms starting with SVU in late 2014. This will turn us from being one of many potential players to a default option for initially our business pack products underwritten by Great Lakes Australia."

Kirk explained that the group is building a 'middleware layer' which enables the company to communicate with multiple platforms and sites. The first platform it is aiming for is Steadfast but the software will allow it add more products and platforms to it."

"In addition there is scope to increase the breadth of our product offering to brokers by introducing new products through new carriers."

Calliden's insurance profit for the year was $2.6m compared with a profit of $5.5m last year, reflecting lower underwritten premiums resulting from the continued transition of the business pack portfolio (commenced May 2012), and the farm pack portfolio (commenced January 2013), and an adverse experience of in builders' warranty of $3.5m, loss on discontinued portfolios of $0.7m and natural catastrophe claims of $3.3m.

EBITDA increased 81% to $10.5m, in line with guidance provided to the market on 6 November.

Additionally, Calliden says a number of portfolio management actions were taken to reduce CIL's exposure to natural catastrophe risk such as the transition of the QUS strata portfolio to WR Berkley. Overall, GWP fell 44% to $95.7m during the year to December 2013.

The group reported an underwriting loss of $1.4m compared with a profit of $0.2m in 2012. The underwriting loss is a result of the poor builders warranty performance ($3.5m) and the experience of run off portfolios ($0.7m). This was some what offset by better than expected performance in ongoing business.

Agency profit was $8.2m, compared to $1.1m the prior year. Gross written premium through agency operations increased to $151m including $56m underwritten by the Group's own insurer GWP underwritten by third party insurers increased from $52m in 2012 to $95m in 2013, meaning a round half of Calliden's overall GWP is underwritten by third party insurers. Premium written by the joint venture agency businesses increased to $29m and their profit contribution grew to $0.6m for 2013.

'Stick to the knitting'
Calliden came under fire in November for shifting its net profit target from $10m for the full year to between $5m and $7m. At the results briefing, Simon Samuels of Delta Asset Management asked the group if they were confident that they could maintain a profit level of around $8m to $9m.

"How far is that likely to be if the insurance book is being wound down? In the past the predictions have not been terribly accurate."

"The insurance book now from a GWP point of view is not being wound down further in the coming year from where it was," Kirk said. "The agency business certainly gives us that stream of earnings than we would have had before as a dedicated insurer therefor our confidence in that range would be stronger than it ever would have been in prior years."

Samuels responded: "What we would really like is the business to churn out $9m, $10m on a consistent basis, not waver. You've had several changes of direction over the past. We would like to stick to the knitting."

"Message understood," Kirk said.