Insurer to offer streamlined online interface | Insurance Business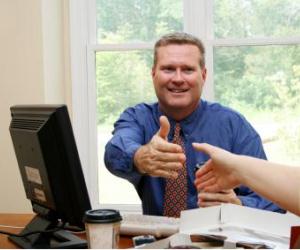 Vero
is to offer an online interface for brokers to streamline the writing of home and motor policies, it has been announced.
The insurer has said that the launch comes thanks to increasing demand from brokers to streamline a process that has become convoluted.
The streamlining process can automatically link the writing of home and motor policies to business management systems and will remove the need for re-keying or re-entering data as brokers can opt in to be linked to the Sunrise Exchange.
A Vero spokesperson told
Insurance Business
of the changes: "This is designed to make it easy for brokers to use our home and motor tool with their broker management systems. They will no longer have to re-enter information into their systems after using the tool, the data will be automatically integrated via Sunrise."
"Brokers can opt-in to use Sunrise by contacting their Vero BDM. Their policies will be moved to Sunrise once they are renewed.
"Those brokers who prefer to access the tool via Vero Central can still do this. Brokers can choose which system best suits their needs."
The opt in option is being offered to brokers in either November or January and the insurer have said that Sunrise will then be in contact with brokers in a bid to update their business management systems.
Vero hopes that the streamlining move will reduce potential errors and will help to expedite transactions and make the entire transaction process simpler.
Once connected to the system, existing polices will automatically transition to the Sunrise system on their next renewal.