Insurer to reach 'mutually satisfactory outcome' over FSL over-collection | Insurance Business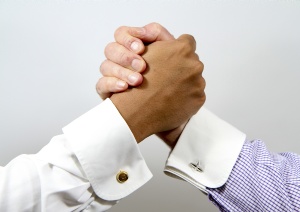 The Fire Services Levy Monitor and CGU are to reach a "mutually satisfactory outcome" regarding the over-collection of the Victorian FSL, after parties met on Friday to thrash out a solution.

CGU had come under fire for deciding to give a $1.5m FSL over-collection to the Country Fire Authority rather than policyholders, despite the fact that the refund would have come to less than $10 per customer and the fact that several smaller insurance companies had also opted to distribute funds among charitable causes.

CGU and the Monitor met on Friday to talk through a solution. Both parties told Insurance Business they were confident one would be reached.

A spokeswoman for CGU said: "The Victorian Fire Services Levy Monitor and CGU have held productive discussions last Friday which are ongoing. Both parties are confident they can reach a mutually satisfactory outcome."

The Victorian Fire Services Levy Monitor, Professor Allan Fels, has said 55 insurance companies have agreed to refund a total of $10.8m back to policyholders which formed part of an over-collection of the Victorian Fire Services Levy.

Fels said that a number of insurers with relatively small over-collections in total or per customer, or costly administrative difficulties in directing refunds back to ultimate policyholders through brokers or agent intermediaries, did not refund to customers. He noted that refunds were impractical and insurers agreed to disburse these over-collections to designated organisations representing the interests of Victorian consumers of insurance.

Who do you think insurers should refund the FSL over-collection to? Have your say in our online poll.