Insurer to trial innovative cover | Insurance Business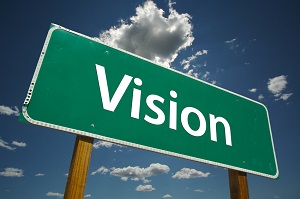 IAG
has announced an innovative new coverage solution which aims to help families suffering from home insurance affordability issues in Queensland.
The company will launch
InsureLite
in the region which will offer "an alternative for customers unable to afford traditional home building insurance," the company said in a statement.
The new coverage solution provides customers with a new three-bedroom home, built up to the value pre-selected by the customer of either $150,000 or $200,000 or a lump sum payment up to the same amount in the event that their home is destroyed or damaged beyond repair.
In a break from traditional home policies, the cover does not require customers to pay an excess with customers instead pre-selecting a minimum $5,000 or $10,000 damage threshold which the repair costs must reach or exceed before a claim can be made.
IAG hopes that this latest innovation in the home insurance market will be able to steer those who are unable to afford traditional home insurance in Queensland back into the fold as the company's general manager of venturing, Ron Arnold, noted.
"One in 20 Australian homes are without insurance, with many thousands failing to renew each year," Arnold said.
"
InsureLite
is a new option to help bring some of these households back under the protection of insurance.
"We believe every Australian should have access to home building insurance, and for some this means 'no frills' policies which provide essential levels of protection for rebuilding or restoring a home after it is severely damaged or destroyed.
"While this product is not for everyone, it's been specifically designed to encourage people into the insurance market and for many families,
InsureLite
will provide both peace of mind and fundamental levels of protection," Arnold continued.
The insurer revealed that in the event that a customer's home is destroyed,
InsureLite
"will generally provide a new pre-specified three bedroom home and inclusions."
Kitchen appliances, bath, shower and bathroom fittings, bedroom carpet, tiled living, bathroom and laundry areas and demolition of existing home as necessary make up the inclusions, amongst others.
IAG developed their latest offering following "extensive consultation with welfare and community groups," the company said as more households face budget pressures which could lead to underinsurance.
The product will be trialled in Queensland over the coming months as the insurer looks to get feedback from customers to assess whether the cover could be extended to other states and territories.
"
InsureLite
is one option for households finding the cost of building insurance prohibitive but other solutions need to be explored so that all Australians are protected," Arnold said.
"Insurance affordability is a complex problem and we welcome feedback from the community on
InsureLite
as the trial progresses."