Insurer unveils brokers' flood claims level | Insurance Business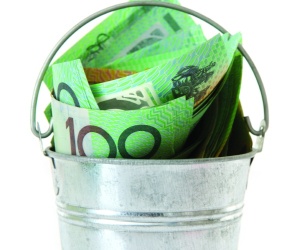 A major Australian insurer has announced the size of Queensland flood claims that brokers can approve for their clients instantly.
Vero has introduced new measures to expedite the claims process in the wake of the recent weather events on Australia's east coast.
Brokers now have the authority to accept claims up to $7000 for Vero Home clients that have been impacted by the recent extreme weather.
Vero claim the lodgement of claims has also been made easier with brokers now having the option of lodging multiple claims simultaneously by emailing a bulk lodgement spreadsheet to the insurer.
"Vero recognises that brokers have more important things to do than wait on the phone to lodge claims," said Matt Pearson, executive general manager of commercial claims with Suncorp Commercial Insurance.
"These new measures are designed to speed up the repair process for clients and save brokers valuable time during this busy period.
"Brokers can authorise their Vero Home clients who have been affected by these weather events to commence repairs up to a value of $7000 and then lodge their claim at a later date.
"Empowering brokers to give clients the go-ahead to begin minor repairs to their homes is a logical step as it avoids unnecessary delays and frees up Vero staff to concentrate on the more complex claims."
Vero has also created a simple spreadsheet that brokers can use to lodge several claims with a single email. Commercial and personal insurance claims can be lodged with this spreadsheet that is available through Vero's broker portal – VeroCentral.
"Urgent claims should be lodged by phone and if a client has any special needs then it's important that brokers alert the claims manager so these clients can be given priority," said Pearson.
"Whatever the weather throws at us, the focus for Vero is to consistently deliver a market-leading claims service for our clients and brokers."
---