Insurer unveils new CFO and commercial products | Insurance Business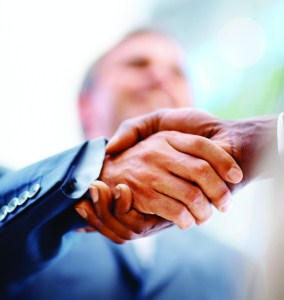 Plans to launch industrial special risk cover and public liability products for middle market risks in the second or third quarter have been unveiled by Australian-based Calliden.
Speaking exclusively to Insurance Business, CEO Nick Kirk said the decision to increase appetite within the agency business made sense because it is backed by a large insurer.
"One of our largest products is the business package. It works for small to medium-sized business but as the business grows, they want the ISR and standalone public liability. It is natural upward progression.
"Great Lakes has a great risk appetite that enables us to provide more products and services for our broker customers."
Kirk has just finished holding a series of results briefings with brokers across the country, explaining the company's results and future prospects.
"It is important for us to talk to our customer brokers about our results mean and how they fit into what we are trying to create," Kirk said. "Our brokers are our customers. If we don't talk to them about our results, our competitors will."
Calliden posted a net profit of $1.1m for the year ended 31 December 2012, a major improvement on the $10.2m loss it recorded in 2011.
"2012 was a year of transition," Kirk said. "In 2010, we had been going for five years and it was time for a strategic review. We had made around 15 mergers and acquisitions. We had spent a lot of time consolidating them. We wanted to make sure we had a capital proposition to deal with that."
Looking to the future, Kirk emphasised plans to continue to grow the agency business and writing big risk products.
"We are now seeing a number of headwinds for us in the future. The future looks good," he added.
Calliden promotes from within
Calliden has appointed its risk and capital manager Anthony Dijanosic to chief financial officer with effect from 11 April.
He replaces Tony Thomas who was employed to oversee the group's transition to a managing general agency. Thomas leaves to pursue other opportunities.
Dijanosic has more than 17 years' experience in finance and project roles in Australia and overseas. He joined Calliden in 2010.