Insurer unveils new look underwriting arm | Insurance Business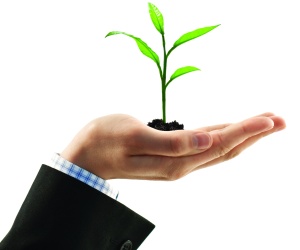 IAG
is repositioning the Lumley brand as an underwriting agencies umbrella business, and is to combine the product offerings of
CGU
and Lumley to create a new set of products which will be launched in April.
The insurer is also in the process of appointing a new layer of leadership, including state managers, which will be announced in December.
IAG revealed the plans yesterday to brokers – 100 days since the completed acquisition Wesfarmers' underwriting business.
IAG Commercial Insurance CEO
Peter Harmer
told
Insurance Business
that while WFI will continue in its current form, Lumley will become Lumley Underwriting Agencies, overseeing the growth of IAG's underwriting business. Lumley Agencies will look after Strata Unit Underwriting, Accident & Health International, and Millennium. It will also be responsible for 50% of
National Transport Insurance
, which is a joint venture between
Suncorp
and CGU.
The insurer plans to grow the agency business through acquiring more agencies, supporting existing ones through the provision of services, and starting greenfield agencies with principals or other partners.
"As a combined business, we have to think very carefully how we position each of those brands in our chosen markets," Harmer explained. "Both Lumley and CGU have a long heritage in Australia. When we did a detailed analysis we felt that, as strong as the Lumley brand was, the CGU brand, was stronger and we did not want to have the two brands competing openly in the marketplace."
IAG is working on "rationalising" CGU and Lumley products to create a new set of products to combine the best of both brands. They will be launched in April. The Lumley business will then be migrated on to the new CGU products on renewal, beginning in the second half of 2015. It will take 12 months to complete.
Harmer admitted that in some cases Lumley products were more superior to CGU offerings, and in other instances, it was the other way round.
"In some cases we were able to take the best features of a CGU product and a Lumley product and combine them to create a new product. That entire product rationalising work is being worked through now."
IAG stressed there will be no "derogation
"
in cover during transition to the new set of products and business will not be re-underwritten. Customers will have, at the very least, the same level of cover as they move across to the new products, and there will be no impact on claims.
As a result of the acquisition, Harmer said IAG's risk appetite is set to grow and the insurer will be looking to embrace more segments and specialist areas. Harmer would not divulge much detail on which segments but he said: "We are always looking for opportunities to meet the needs of our customers which, perhaps historically, have proved a little bit difficult."
He added that the company will still play to its strengths, adding: "Our great strengths are the SME and mid-markets and rural and regional Australia."
Harmer explained that Lumley's claims and underwriting systems in Australia will migrate on to IAG Commercial Insurance's system, and once Lumley claims have been migrated, WFI policies will be migrated too.
Lumley and CGU teams will be "co-located" in early 2015 for most locations.