Insurer warns against 'costly and invasive' aggregator rules | Insurance Business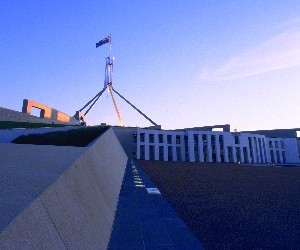 A leading insurer has slammed the prospect of any government intervention that would force insurers to participate on aggregator sites, saying it would end up being a 'costly and invasive' form of market intervention.
In its submission to the Financial System Inquiry,
Allianz
rebutted an option flagged in the FSI's previous report that would 'ensure aggregators are able to use automated processes to seek quotes from general insurance websites'.
Allianz said that such a move in the home and car insurance markets could actually force an increase in premiums for end customers, and 'radically' expose insurer information for the benefit of other for-profit businesses.
Allianz added that any regulatory move that went further to allow aggregators to bind policies via their websites would involve a range of additional and 'unworkable' regulatory complexities, such as those around aggregator AFSL licensing.
"Allianz suggests that, in order to recommend the mandatory participation of insurers on aggregator sites, the FSI would need to identify a significant market failure in order to justify such a costly and invasive form of regulatory intervention in the insurance market," the Allianz submission stated.
"This would include evidence that no other less interventionist alternatives are available that would be capable of addressing the perceived adverse outcomes of any identified market failure, as well as evidence that the overall benefits of any such intervention outweighed the costs."
In its submission, Allianz lists a range of existing aggregators in the home and car insurer markets, and concludes that the main concern of the FSI appears to be that these players are not growing fast enough or are as successful as they 'should' be.
"This, according to the FSI report, is because insurers are "slowing their growth" due to a reluctance to actively assist what are effectively direct competitors to insurers themselves in the distribution of their products, as well as competitors to other insurance intermediaries (eg insurance brokers, financial institutions and motor dealers) that insurers use to distribute their products."
Allianz detailed the business models of some of these aggregators, emphasising the fact that insurers in many cases need to pay either a flat fee per product sold or an ad valorem commission, making these aggregators very much for profit.
"For example, insurance aggregators of this sort in the Australian market charge up to 100% of the first year's premium on each insurance policy sold , which for an average home or motor insurance policy could be up to $1,000 or more," Allianz stated. "An Australian example of such an aggregator is iselect.com.au, which Choice reported earned an average revenue per sale of $742 for health and car insurance in 2012."
Allianz said that, given commissions commonly charged by aggregators are up to 10 times the cost of some alternative acquisition methods and up to 500% higher than average policy acquisition costs, forcing insurers to participate on aggregators would ultimately result in upward pressure on premiums.
The insurer went on to lambast the proposal of forcing insurers to allow aggregators to access product information and pricing systems so they can use automated processes to seek quotes from general insurance websites.
"Insurers' websites do not 'contain' pricing information. When customers enter information into an insurer's website in order to obtain a quote, this information is transmitted in real-time to insurers' information technology systems where pricing 'engines' use risk information and other data, in conjunction with the insurers broader pricing 'intellect', to calculate the applicable premium. The premium information is then transmitted back to the insurer's website where it is made visible to the customer," Allianz submitted.
"In Allianz's view, the notion that a government would intervene to force an insurer to effectively provide unrelated commercial (or non-profit or government) entities, and through them all the insurer's competitors, access to its risk databases, rating structure and, consequently, its complete pricing intellect is a radical one in the context of a market economy underpinned by property rights.
"If nothing else, significant costs would be incurred to establish and maintain the ability for third-parties to interconnect with and extract pricing information from insurers' IT systems.
The Allianz submission added that forcing insurers to allow aggregators to bind policies would mean that in essence aggregators would have to become Authorised Representatives of the insurer under an AFSL licence.
"As such, the insurer would become responsible for the aggregator's compliance with financial services laws and for breaches of other laws, such as misleading and deceptive conduct, but with no ability to terminate the arrangement in the event that the risks of breach were considered too great. This would be a totally unworkable situation."
If insurers were not forced into a binding relationship, the question would then be raised over what rules aggregators would face when it comes to the use of insurer pricing information.
"Would the aggregator, for instance, be bound to provide its customers with quotes from all insurers (ie those that it had authority to bind cover for and those that it did not), or would it be free to present only some quotes, which might result in customers being selectively steered towards those insurers for which the aggregator does have an authority to bind.
"Or, as is the case with some existing home and car insurance aggregators, could customers be steered to insurers with which the aggregator has ownership links. If aggregators only derived income from the placement of cover with insurers for which they have been authorised, there would be a strong incentive for them not to publish lower quotes from insurers for which they had not been authorised."