Insurer warns of Asian over-reach | Insurance Business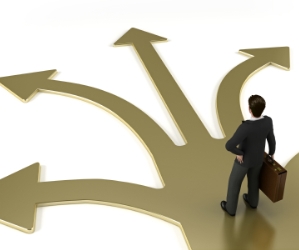 Coface has warned Australian businesses "to avoid overextending themselves in a bid to win business in Asia."
With businesses across the country clamouring to move into Asian markets, Coface warned that credit risk in the region could put a major dampener on business prospects in its latest survey of corporate payment trends in the region.
Chris Little, Coface commercial director in Australia, said that businesses must be wary of a move into Asian markets from a credit management standpoint.
"In speaking with Coface clients in Australia that have traditionally focused on conducting business just in the Australian market, I'd say 70% of those looking to expand into offshore exporting are now looking to Asia," Little said.
"As tempting as may seem to pursue business in the considerably larger Asian markets, it's important Australian businesses do not relax their credit management controls with extended payment terms in an attempt to be seen as competitive to win new orders as it could actually weaken their business and stunt future growth.
"Australian businesses wishing to expand overseas need to do more to protect their businesses from the non-payment of debts. The need to take more credit protection measures is something Australian companies should all take note of if they are going to conduct or extend their businesses in China."
Little stressed that the latest survey finds Australian businesses well place domestically when it comes to credit risk as key identifiers are heading in the right direction.
"Coface's latest research indicates that the number of Australian companies experiencing ultra-long overdue payments of more than 120 days that account for more than 2% of turnover – the point as which this would hurt a company's liquidity – has fallen from 23% in the previous year to 17%," Little said.
In China, things are heading in the opposite direction with 30% of companies that offer credit terms experiencing ultra-long overdue payments which Coface call "unsustainable."
"The main reasons cited by China-based businesses for overdue payments was customers' financial difficulties and management problems (76.2%), and fraud or lack of morality in customers trying to delay payments (12.2%) as well as commercial disputes (1.7%)," the company said in a statement.
"In Australia, 68.5% of respondents said overdues were a result of customers' financial difficulties and management problems while just 4.0% said overdues were due to customer fraud or lack of morality, however 10.3% claimed it was due to commercial disputes."