Insurers agree to $86m Koolan Island seawall failure property damage payout | Insurance Business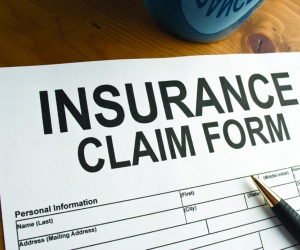 Insurers have agreed to an $86 million cash settlement for the property damage component of Mount Gibson Iron Limited's insurance claim − an announcement welcomed by international broker Arthur J. Gallagher (
AJG
).
The insurance claim is for the collapse of the Main Pit seawall at Mount Gibson Iron's Koolan iron ore mine in November 2014.
The $86 million settlement account includes the $1.85 million interim payment received in mid-2015, with total payments expected to be received by the end of July 2016, AJG said in a statement.
Colin Todhunter, AJG GM Mining and Construction, was lead in the Koolan Island seawall failure claim process. He described the announcement as a fair and reasonable outcome for the junior miner, and the Koolan Island seawall incident as one of the several landmark WA resources sector claims AJG has successfully resolved.
"This outcome provides further validation of Arthur J. Gallagher's market leading value proposition, and most importantly, represents substantial recompense for our client," Todhunter explained
Todhunter said the insurance investigation undertaken between Mount Gibson Iron and its insurers is "one of the most technically challenging and complex claims in Australian history," and involved a panel of more than a dozen specialist underwriting companies from Australia, Europe, and Asia.
"Our team's deep capability and expertise in the mining industry, coupled with tailored policy wordings and strong negotiation skills, have been instrumental in the successful conclusion of this matter," said Todhunter.
Jim Beyer, Mount Gibson CEO, said: "This significant property damage insurance settlement is a welcome outcome for Mount Gibson and all shareholders in the wake of the failure of the Main Pit seawall at Koolan Island." Gibson also hopes for a similarly constructive conclusion to ongoing discussions on the business interruption component of their claim.
RELATED ARTICLES:
Foo Fighters sue insurer over concert cancellation
East Coast braces for second storm
ICA urges mitigation funding boost