Insurers and Lloyd's market preparing for worst over Brexit | Insurance Business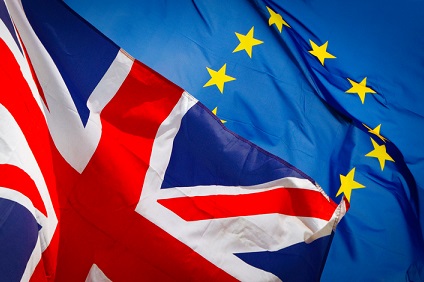 With the future of insurance contracts still in a grey area, those likely to be affected by the UK's departure from the European Union are being left with no other recourse but to prepare for the worst. Neighbouring Ireland, for instance, is making sure robust measures exist.
"There is a risk that, in a hard Brexit with no transition arrangement, certain activities done through passporting, on a freedom of services or freedom of establishment basis, will no longer be able to be executed," Central Bank of Ireland deputy governor Ed Sibley told The Times. "An obvious example is a UK insurance firm that writes an insurance policy in Ireland after April 01, 2018. There is a potential for that policy to be impacted by Brexit after March 30, 2019."
It's a fear that's been expressed a number of times before – the prospect of insurance policies being rendered invalid unless a deal is reached or an EU subsidiary is set up for each UK insurer wishing to retain passporting rights. For Ireland, it is gearing itself up in case its – and pretty much everyone else's – hope for a positive scenario is crushed.
"The Central Bank hopes for the best but we have to plan for the plausible worst," Sibley was quoted as saying. "We have to plan for a hard Brexit without a transition arrangement."
He added: "We are working to ensure that firms with significant books of business in Ireland have robust plans in place."
Lloyd's market bulletin
Meanwhile Lloyd's of London has advised the market as it relates to the writing of EU/EEA business post-Brexit.
"From March 29, 2019 it is expected that Lloyd's underwriters will no longer have the current licences to carry on insurance business in the EU/EEA (reinsurance business and marine, aviation and transport business need to be looked at separately and further guidance will be issued by Lloyd's)," read a recent market bulletin. "This will require the underwriting of both new and renewal EU/EEA business to Lloyd's newly established Lloyd's Brussels subsidiary, Lloyd's Insurance Company S.A."
Lloyd's said managing agents must work with their coverholders as soon as possible to ensure that all EU/EEA located risks are written on behalf of Lloyd's Brussels starting January 01, 2019. Details of how to write EU/EEA binding authority business through Lloyd's Brussels will be provided.
The market bulletin also touched on the more concerning legacy business.
"Lloyd's continues to await clarification of the transitional arrangements from the UK government and the EU in respect of the administration of EU/EEA business after 31 December 2018 where that business was written prior to that date," it noted. "Lloyd's is also continuing to investigate suitable arrangements to ensure the interests of policyholders can continue to be protected in the absence of appropriate transitional arrangements being put in place."
Related stories: