Insurers' failings to be published under revised Code | Insurance Business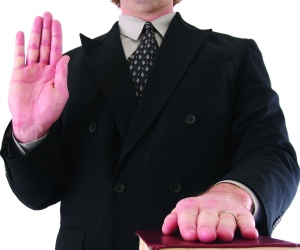 Insurers that sign up the ICA's revised voluntary Code of Practice and are found to be in "significant breach" of it could be forced to publish its non-compliance or undertake a compliance audit.
The Code, which is due to be officially launched on 1 July, 2014, with all Code signatories to be compliant by 1 July, 2015, also includes sanctions that impose a requirement that particular rectification steps be taken within a specified time frame and corrective advertising.
The objective of the Code it commits insurers to high standards of service and promotes better and more informed relationships between insurance companies and their customers.
It is not obligatory that insurers sign up to the code but those that do will be answerable to the Code Governance Committee (CGC), which is made up of a consumer representative, an industry representative and an independent chair – and the sanctions they impose are binding.
The 15-section code also states that insurers will keep policyholders informed about the progress of their claim every 20 days; and respond to policyholders' routine requests about their claims within ten days. If the insurer has not made a decision within 12 months, it is obliged to provide the claimant with details of its complaints process.
ICA Board President Mark Milliner said the industry expected the revised Code would set the benchmark for industry self-regulation in Australia.
"The Code has been revised after a robust and thorough review, extensive consultation with a range of consumer groups and regulators, and the general insurance industry," Milliner said.
The revised Code follows a 12-month independent review that examined the role and effectiveness of the Code with a broad range of consumer, government and industry stakeholders.
The ICA's Code Review Working Group then reviewed and assessed the report's remarks, findings and recommendations. The ICA also consulted the Australian Securities and Investment Commission and the Financial Ombudsman Service.