Insurers ill-prepared for transition to digital | Insurance Business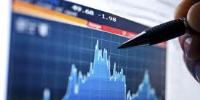 The global insurance industry is trailing other sectors when it comes to transition to the digital world, according to new research.
A survey by Bain & Company, a global management and consulting firm which polled 70 life and P&C insurers, discovered that insurance executives have a lack of confidence in adopting digital technologies.
Almost half of the companies surveyed said they don't believe they have an achievable plan, and 60 per cent are missing some key elements for the journey, such as a clear vision or compliance and risk processes. This puts the industry at odds with consumers who are demanding more digital channels for their insurance transactions.
This lag in adopting digital technologies is allowing competitors from outside the industry to muscle in Gunther Schwarz, head of Bain's insurance sector globally and co-author of the report, said.
"Insurers are finding it difficult to simply keep up with the customer's digital demands, much less imagine a digital future for themselves and the industry.
"As a result, they've left the door open for a new breed of companies – mostly tech start-ups – to chip away at the insurance market," Schwarz said.
More than 20 percent of companies surveyed are not on a clear path and, with some of the lowest levels of digitalisation, face a significant disadvantage in making a successful digital transition.
"Today's innovations will be tomorrow's standard practices, so there is little time for insurers to waste in stepping up their digital investments," said Harshveer Singh, leader of Bain's life insurance sector in Asia-Pacific.
"The goal of our research is to help insurance executives understand where to start and how to execute their digital strategies."
The full report can be accessed
here
.