Insurers of all sizes guilty of jumping 'in and out' of market: underwriter | Insurance Business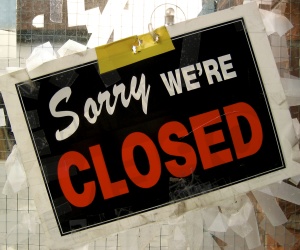 When
Suncorp
raised concerns that the growing numbers of financial lines insurers may eventually result in unsustainable players exiting the market and leaving customers high and dry, this prompted a mixed responses from readers.
Suncorp said some insurers could refuse renewals to customers or exit the market entirely because of market conditions
. They are not alone in this thinking as other players, who specialise in financial lines, have told
Insurance Business
they have witnessed similar things.
London Australia Underwriting
, which writes exclusively on behalf of Lloyd's syndicates and has a substantial financial lines book, said some of its returning clients had been burnt by "fly-by-night" players and both large domestic insurers and smaller players have been known to be volatile.
"
We have seen both big and small insurers jump in and jump out of financial lines," said director Declan Rye. "Big domestic insurers tend to jump in and jump out of various occupations within financial lines.
"Some smaller insurers leave as soon as they get a claim but there are also insurers who are already in a class and have selected a particular profession that historically has not been profitable – they jump in and then they jump out.
"We have seen clients – some of whom we have paid substantial claims to – move from us to another insurer offering a cheaper price, only for that new insurer to either at first renewal decline to renew it or increase the renewal premium because it is so under rated in the first year. Those clients have come back to us for renewal."
LAUW has operated in the market for nine years. Rye said it is difficult to find players who have a track record longer than five years.
"It is something that insurers and brokers should pay much more attention to. Brokers need to look at insurers' track records both in underwriting and paying claims. There are players who haven't been around long enough to have a claims track record but there are more than enough insurers that do. The choice is already there and the affordability is as good as it has ever been in financial lines."
Rye also spoke of concerns that automation is creeping in to commercial insurance particularly where online raters are concerned.
"
The issue with online raters (automated service) is the onus on the insured to disclose the information is reduced. In the past, they might have completed a proposal form, now they are answering five or six questions and ticking boxes."
Rye added that it could land both the broker and their client in hot water.
"The client receives a cheap premium but there has been no disclosure. It's not good for the insured as their claims could be declined. It's not good for the broker either as often it is the broker who is applying on the client's behalf.
"Disclosure is as important today as it was 10 years ago and the element of full disclosure is being diluted by the online automatic rating models which are becoming more common and that is not great for the broker or the insured."
Rye said it is important that LAUW retains the human element in the underwriting process while still providing an efficient service.
"So many players are automating processes in management liability, financial institutions and professional indemnity. Our broker relationships are built on a hands-on underwriting approach and a long term view of the risk. We don't want to be seen as a fly-by-night insurer. We are here for the long haul."