Insurers ponder 'tradie' reforms | Insurance Business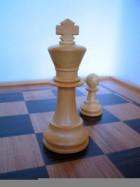 QBE and Calliden are reviewing their positions in the Western Australia home indemnity insurance market as they digest the Economic Regulation Authority's final report on the market.
Insurance Business yesterday reported that the Authority recommended that the existing system of home indemnity insurance model to be replaced with a model that separates the insurance into construction period coverage and the warranty period coverage.
Commenting to Insurance Business after the release, a QBE Australia spokeswoman said: "Many insurers no longer offer Builders' Indemnity Insurance due to its complexity and volatility. We are currently assessing our position in Western Australia, holding discussions with the WA Building Commission and reviewing the final ERA Report released earlier today.
"We are committed to working with the WA Building Commission to find a sustainable long-term solution."
Calliden CEO and MD Nick Kirk added: "We are in active discussion with the WA government at the moment."
He added that the company should have more to say in the next couple of weeks when it has had a chance to digest the Authority's final report.
However, in response to yesterday's story on the Authority's recommendation, one commentator, called 'A bit behind', said that "many interested parties […] canned this proposal". He added: "Even associations did not support this."