Insurer's pricing structure comes under fire | Insurance Business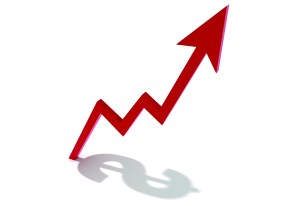 Suncorp has defended its pricing structure for strata products after brokers raised concerns that the premium disparity between products offered by two of the company's brands could be as much as 50%.
Brokers told Insurance Business that Suncorp brand Resilium offers rates on strata insurance that are between 30% and 50% cheaper than those offered by Vero's underwriting partner Longitude. Brokers are unhappy that they only have access to the pricier Longitude products, while Resilium is exclusive to former life insurance advisers of AMP GI distribution, which became Resilium in November 2012.
One source said his company had lost out on deals as a result and that policyholders were being "punished" for using brokers. In one case, a customer was quoted $9,000 by Longitude and $4,500 by a Resilium for a $1.4m block of units. In another incident, a customer was offered $1,500 Resilium policy or $2,200 premium with Longitude for a $700,000 block of units.
"Why should an insured be punished with a loaded premium by going through a broker channel when the products and the intermediary remuneration are similar?" said a broker. "It's harming Suncorp's relationship with brokers even if it keeps its Resilium ARs on side."
However, Suncorp told Insurance Business that the products offered "substantial differences in coverage".
"Unlike Longitude, Resilium offers basic strata cover that is aimed at the lower end of the premium market. There is limited crossover in customer segments that are targeted by the two providers of strata cover," a spokesman said.
"Longitude offers cover and prices risk in accordance with the rating model that is contained in the agreement between Vero and Longitude. Every risk is individually underwritten and priced by Longitude."
A broking CEO also defended the pricing structure, although he conceded it was "frustrating" at times.
"This [sort of thing] happens with every single insurer that deals in multiple distribution methods and is a massive frustration across the board for all brokers," John Elliott, director of Elliott Insurance Brokers said. "The reality is that the insurers, rightly so, tailor their products and pricing depending on the method of distribution in order to maximise their market share."
He added: "It's confusing, chaotic and very hard to explain to our consumers, but it's a reality of our industry that we just have to deal with. It's not going to change so there is no sense in complaining about it. Instead, focus on providing a level of service and advice that justifies why a client would support your brokerage over the direct insurers, agents and referrers, other brokers and online providers."