Insurers snoop on customers; J-Lo sits on US$30m policy | Insurance Business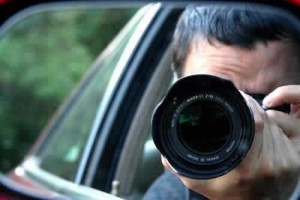 Private dicks snoop for thrifty insurers
Insurers in the UK have been hiring private investigators to dig up dirt on claims that could reduce payments on valid claims.
UK regulator, the Financial Services Authority, has launched an investigation into the questionable practice after hearing reports from industry sources, media, market intelligence and customer experiences.
Among other things, it learnt that detectives were incentivised to produce findings that reduce payments on valid claims. Rewards include profit share/over-riders, or long-term contract retention.
"Insurance claim fraud is an ever-increasing problem being faced by the insurance industry," Simon Green, the FSA's head of general and wholesale insurance said, "and private investigators can have a role to play as part of a firm's legitimate anti-fraud strategy. We are, however, looking at whether insurance companies have appropriate oversight when using external private investigators."
The FSA has said that while the investigation is designed to help it better understand market practice, it is not ruling out undertaking further work or taking further action if it finds firms are flouting their regulatory obligations.
Ghost whisperer star considers insuring breasts
Buying insurance is often seen as a grudge purchase, but some celebrities seem to revel in protecting assets particularly close to their heart.
One such celebrity is The Client List actress Jennifer Love-Hewitt, who told a US TV show she was thinking about insuring her 36C breasts for U$5m.
"I need, like, an insurance invitation," she said during an interview with USA Today. "If somebody was like: 'Hey, you know what? We would like to insure your boobs for $2.5m,' I'd be like: 'Do it. Love it! Why not?'"
Love-Hewitt isn't the only one protecting her assets – she joins a long list of celebrities who have insured their money-spinning body parts.
Daniel Craig – The Bond star reportedly insured his chest for US$8m. Female -kind is grateful.
Heidi Klum – The German supermodel has insured her pins for a cool US$2.2m, although one is worth slightly less than other because of a small scar.
David Lee Roth – The Van Halen frontman's insured asset is probably the most surprising – particularly for the '80s. The wild-haired rocker took out a US$1m policy on his…sperm – just in case he impregnated a fan, who consequently tried to file a costly paternity suit.
Jennifer Lopez- The R'n'B star and actress' derriere is probably more famous than her songs and movies, and with that being widely known, J-Lo insured her money-spinning rear for a whopping US$27m.
David Beckham – It was hardly surprising that one of the world's most famous footballers insured his legs in 2006, but the US$70m policy is said to be one of the largest personal insurance policies in sporting history.