Insurers step up flood definition clarification | Insurance Business Australia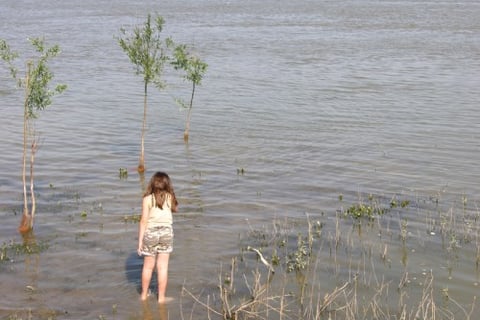 For Australians who are just recovering from the severe weather event that hit just weeks before, it is not the really the time to be solving riddles.
However, this is the case for policyholders struggling through the fine print of their insurance policies as they make their claim.
To educate policyholders on the difference between storm damage and flood damage, the
Insurance Council of Australia
will hold special forums in late April and early May in Queensland and New South Wales, ABC reported.
Also participating in the forums are key insurance companies, Legal Aid, and the Financial Ombudsman Service.
In 2012, the Federal Government released a standard definition of flood that applies to insurance policies for both households and small businesses.
It defined flood as "the covering of normally dry land by water that has escaped or been released from the normal confines of:
any lake, or any river, creek or other natural watercourse, whether or not altered or modified; or any reservoir, canal, or dam."
ICA spokesman
Campbell Fuller
said there is a clear distinction between storm damage and flood damage.
"The storm might fill the river, but once the river overflows, that's a flood," he told ABC.
Want the latest insurance industry news first? Sign up for our completely free newsletter service now.
The ICA said it is likely that some policyholders on the far-north coast could have suffered both flood and storm damage, and that it was up to specialist hydrologists to identify what caused the inundation.
"They are experts at determining where water came from, when it caused damage to premises, and under some circumstances the damage may have been caused by storm water and by river water or flood waters," Fuller told ABC.
"But that's what the hydrologists do with those reports to the insurer and the insurer will then make that determination."
Fuller said policyholders could question the decisions made by insurance assessors.
"Consumers have many avenues to follow," he explained. "The first is seek internal dispute resolution with the company and that means their claim will be assessed by a different team within the insurance company and sometimes claims are changed at that point."
If the result of an internal dispute resolution does not satisfy the consumers, they could speak to the independent financial ombudsman service.
"It will independently review the claim and it will seek to mediate between the consumer and the insurance company, and if it needs to step in and make a determination that is then binding on the insurance company," Fuller told ABC.
Consumers could also opt to take legal action against the company, the report said.
Related stories:
Experts say 'no' to subsidised insurance for people in cyclone or flood-prone areas
Insurers paying $2 million a day in emergency support