Insurers threatened by bundle of 'hidden' risks | Insurance Business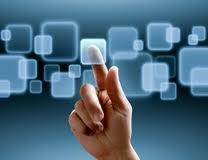 Insurers have been warned they face a testing combination of risks to the success of their operations, and that legacy technology systems may result in some risks slipping through the cracks.
Perceptive Software regional director Rob Barrow told
Insurance Business
that a range of hidden risks may currently be going unseen by the Australian market's insurers.
"Insurance companies, which aren't always aware of hidden forms of exposure caused by manual, inefficient processes and outdated technology, face hidden losses," Barrow said.
Barrow claims that key risks include those risks associated with individual applicants, such as insurers being duped by fraudulent applications, as well as regulatory and compliance risks, which could result in insurers being slapped with hefty fines by regulators for compliance breaches.
Also, Barrow said insurers face signficant business risk from general operational inefficiencies, which while "slow and leaky", can add up when a large volume of business is transacted.
Barrow said this combination of exposures can affect customer experiences, and insurers' bottom lines.
While insurers are turning to technology to gain process efficiencies and mitigate risks, Barrow claims "there is still a long way to go for many".
Partly, this is because insurers still undertake a number of processes manually due to the limitations of existing technology systems at hand, that could be systematised to eliminate human error.
"Easy processes become a manual effort buried in the heads of the processors, or, it becomes the responsibility of the claims examiner, the underwriter or the new business associate to know the rules for a particular product or regulation and correctly and repeatedly apply those rules," Barrow said.
Insurer acquisition strategies are also making things harder when it comes to protecting against risk.
"Insurers often grow through acquisition, so not only do they have their own legacy system but they might have inherited two or three others," Barrow explained. "Since the risk of merging them can seem far too great, many just keep expending resources and maintaining multiple discrete systems," he said.
Barrow said while implementing technology is always a risk, insurers were better off bringing discrete systems together and implementing process and content management solutions to help them "gain control" of the disparate risks they face.