Insurers to celebrate diversity and inclusion in Dive In Festival | Insurance Business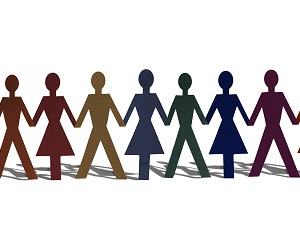 The Sydney insurance community has come together to bring to Sydney a festival for celebrating diversity and inclusion in insurance, following its successful launch in London in 2015.
The Dive In Festival will be held across ten locations in Asia Pacific, Europe, and North America from 27-29 September 2016. It will feature 45 events that will take place in 16 cities across Australia, Bermuda, Canada, China, France, Ireland, Singapore, Switzerland, as well as in some cities in the UK and the US.
With over 1 million insurance professionals expected to participate in this year's global Dive In Festival, themes to be covered will include multicultural diversity, gender diversity, LGBTI, and workability, covering both physical and mental health.
Chris Mackinnon
, Lloyd's general representative in Australia, said: "Lloyd's Australia is delighted to be hosting the first Dive In Festival in Sydney, and we are overwhelmed with the support that we have received for this initiative from the Australian insurance community.
"The feedback that we have had suggests that whilst there is a high level of awareness around the benefits and advantages of a diverse and inclusive workplace, the opportunities to drive home that message and promote its execution can be limited. The Dive In Festival creates the perfect environment to showcase our commitment as an industry to offer a diverse and inclusive working environment."
Kelly Lyles, chief regional officer, insurance at XL Catlin explained the importance of embracing diversity and inclusion in the insurance industry.
"As an industry, although we are quite diverse with regards to acquired diversity (gained through experience) when it comes to inherent diversity, including gender, we can still do more to promote diversity and by doing so, foster innovation," said Lyles.
"Innovation is how the insurance industry will stay relevant into the future. Not only must our industry champion diversity to attract and retain the best and brightest minds; we must each look for, seize and create opportunities to strengthen diversity and lead the change we want to see in our industry."
The festival will kick-off in Sydney, with platinum sponsor XL Catlin and event co-sponsors
Aon
and Norton Rose Fulbright holding a gender diversity discussion panel followed by networking drinks.
On day two,
Willis Towers Watson
will host an event about LGBTI people in the workplace, insurance industry, and community; and
GSA
Insurance Brokers and
JLT
will host an event about multiculturalism in Australia and an exclusive viewing of Martin Sharp's artwork.
On day three,
DUAL Australia
and co-sponsor
Marsh
will host a cooking demonstration incorporating a discussion about the importance of mental health awareness. To close the festival, Lloyd's Australia will host a network function focusing on physical disabilities.
Pauline Miller, Lloyd's head of D&I, said insurers' focus on diversity and inclusion should not end with the festival.
"The festival creates a useful focus for D&I, but we need to educate, engage and embed D&I principles into our everyday business," Miller said.
All festival events are available free of charge to all insurance professionals with prior registration via the website or app for iPhone and Android.
For more details about the event and to register, visit:
www.diveinfestival.com
.
Related stories:
First LGBT broker set up
Survey indicates higher level of female leaders in insurance unlikely in near future
Are men blind to inequality?