Insurers urged to consider industry-wide implications of court actions | Insurance Business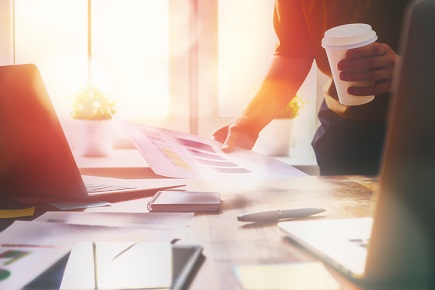 HDI Global's David Lloyd has urged insurers to take a broader, industry-wide view of the implications of litigation when deciding whether or not to take matters into court.
Lloyd, HDI Global's regional claims manager, made the call during Australian Insurance Law Association's (AILA) annual general insurance law review held in Sydney via livestreaming. Similar webcast presentations will be held across other branches as the coronavirus (COVID-19) threat continues.
Lloyd said insurers could be guilty of "backing the wrong horse" and end up with a result that is counterproductive for the industry.
"We don't always look at the downside of industry ramifications with the cases we choose to run," Lloyd said. "But perhaps we should. When a case law bulletin hits my inbox, all too often I wonder why that case was run to hearing."
A case in point was the Lloyd v Thornbury [2019] NSWCA 154 involving a tenant who was injured when he fell into one of several holes dug in the backyard at the direction of the landlord and in the presence of the tenant in a bid to resolve a drainage problem.
Lloyd said the case created "questionable law" and highlighted the risk of "rolling the dice" in litigation itself and the random selection of a judge.
"It reminded me of pre-tort law reform cases when some judges sought ways to find for plaintiffs in either liability or damages," Lloyd said.
He also noted the long period it took to resolve the case, with the Appeal Court's decision handed down in June 2019, seven years after the incident occurred.
"That's a long time to have a liability claim on your books in the hope of obtaining a favourable judgement," Lloyd said. "Multiply that across your portfolio and you're creating a significant reserving challenge for the company."
The Appeal Court did not overturn the decision that found the landlord guilty of breaching his duty of care when he failed to backfill the holes, and upheld a 40% contributory negligence finding. It called, however, for a re-trial on the damages quantum, finding the primary judge's findings inconsistent with and unsupported by the evidence at trial.
Lloyd said lower court judgements could be "incredibly random and inconsistent at times," but insurers had to weigh up whether appeals were justified.
"In policy construction cases, statistics show you've got a better chance in the higher courts of achieving your objective, but that's an expense and most certainly has no guarantee of a favourable outcome."
Lloyd also reminded insurers to act with utmost good faith, in accordance with Section 13 of the Insurance Contracts Act.
"I'm not saying there are persistent breaches of utmost good faith but reminding insurers the greater onus for compliance with the duty of utmost good faith is on them and to avoid using indemnity as a form of defence with insureds," Lloyd said.