Insurers warned to ignore Warren Buffet on climate change | Insurance Business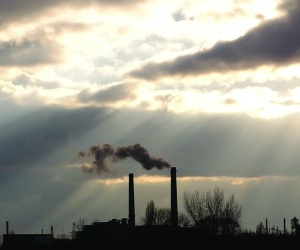 Revered business guru Warren Buffet's claim that climate change will not impact insurers for another five to ten years should be heeded at insurers' own peril, says an industry expert.
Dipak Sahoo, insurance lead at Capgemini Australia, said insurers must factor climate change into their operations now – not in five years.
"When Warren Buffet said in an interview to CNBC that 'climate change doesn't have any impact on insurers, at least not for the next 5-10 years', no one raised an eyebrow," Sahoo said. "However insurers should heed his words at their own peril."
Sahoo said failure to address climate change now could seriously damage the insurance industry.
"Insurers can no longer ignore climate change – it is a global problem, with significant impacts on the local market. We need the industry to take action. If it doesn't, the industry will face not just a commercial, but a reputational crisis that it will struggle to recover from."
Sahoo noted that Australia is no different from the rest of the world when it comes to the risk climate change poses to the economy and human life. He pointed out that Intergovernmental Panel on Climate Change's (IPCC) Fifth Assessment Report, launched this year, revealed that impacts of climate change are now being felt on the economy, the environment and human health.
"The message is clear – the time is now for Australian insurers to take action and adapt business model to respond to the local impacts."
Sahoo said that anything insurable which is impacted by climate change affects the insurer, as chances of a risk event occurring increases. This includes damage to facilities, loss of property, crops, livestock or life. Even relatively small changes in average climate can dramatically increase the hazards. For example, he said, a 2.2
o
C mean temperature increase will cause a 5-10% increase in cyclone wind speed, or a 25% increase in peak gust causes a 650% increase in building damage.
He praised insurers for factoring in event-based premiums into their product pricing and praised them for addressing risks around coastal vulnerability, increasing risk of bush fire, hail storms and more recently exposure to quakes.
However, Sahoo said they must also factor the broader impact of climate change into their operations such as assessing the newer risks arising out of climate change, increasing weather intensity or chances of a risk event occurring.
Sahoo's five ways in which Australian insurers should start factoring the broader impact of climate change in their operations:
The insurance industry needs to balance short term profit with long term risk assessment of climate change impacts.
It can work with 'catastrophe modelers' to properly measure what impacts future risks will have.
It must evaluate current risk models and consequent pricing of insurance products to reflect the changing nature of risk.
Insurers should move to a preventive risk management philosophy - away from a 'reacting to risk' operating model. They can work with councils, state/federal government and with customers to bring about preventive measures to minimise the impact of risk events.
The insurance industry will need to invest in training to manage newer risks posed by climate change and develop new products to meet them.