Insurers won't cover for Darwin nuke attack | Insurance Business Australia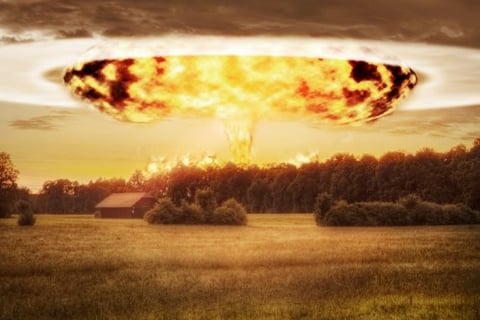 The residents of Darwin are in for a financial bind should a bombshell revelation by a North Korean newspaper become a reality.
The newspaper Rodong Sinmun reported last week that the presence of US marines in Darwin could make it a target for a nuclear strike by the DPKR, as it claimed that the US was "fanatically, crazily" using the city "to optimise its nuclear war readiness."
In the event of a nuclear strike in Darwin, survivors would be forced to rebuild their civilisation without the help of insurance payouts, News Corp Australia reported.
Want the latest insurance industry news first? Sign up for our completely free newsletter service now.
A spokeswoman for TIO said the company would not make payouts for damages wrought by a nuke attack on Darwin.
"Unfortunately this is not covered by TIO [or any insurer that we are aware of]," she said. "Our policy wording specifically excludes: 'war, invasion, act of foreign enemy, hostilities (whether war be declared or not), civil war, rebellion, revolution, insurrection, or military or usurped power'."
Campbell Fuller
,
Insurance Council of Australia
spokesman, told the publication that there was no reason for policyholders to shop around as "insurance policies typically exclude claims for losses caused by acts of war (whether or not war is declared) and nuclear devices."
So far, North Korea's tests of next-generation ballistic missiles that could deliver a nuclear bomb as far as Darwin have all failed.
Related stories:
AIR Worldwide expands terrorism model
XL Catlin updates active assailant solution