Insurtech AuditCover closes seed round funding | Insurance Business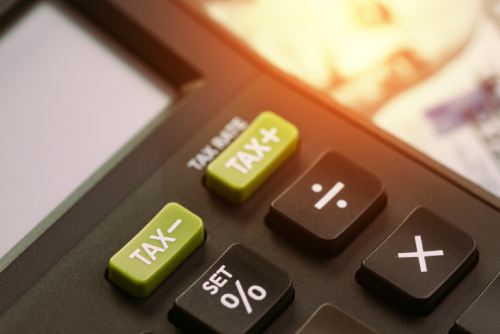 AuditCover, which offers an insurtech solution for tax audit insurance and risk mitigation, has closed its inaugural seed round for funding expansion plans and tech development.
AuditCover offers a fully digital insurance solution, underwritten by Lloyd's, to help accountants manage task audit insurance quickly and easily for their portfolio of clients to protect themselves against the skyrocketing cost and frequency of tax audits.
Insurtech Gateway Australia (IGA), the first independent incubator authorised and regulated by the Australian Securities and Investments Commission (ASIC), led AuditCover's seed round funding – boosting the insurtech's credentials and placing it among the leading insurtech companies and founders.
AuditCover general manager Adi Snir stated that existing tax audit insurance options were cumbersome and unable to offer broad portfolio coverage and protection.
"The ATO has been exponentially increasing its tax auditing activities, targeting millions of individuals and small businesses. But this process is far from transparent and often results in unexpected audits that lead to costly legal and accounting bills," Snir said.
"Because of this, accountants are now spending a significant amount of time trying to manually promote and manage tax audit insurance policies. AuditCover simplifies, automates, and optimises this process. We aim to not only transfer the risk, through insurance, but also reduce the risk of an audit in the first place through our data-driven approach."
IGA has three portfolio companies in incubation, with two of them (AuditCover and pay-by-kilometre car insurance provider Koba) already launched. It expects to launch the third one, geolocarta, at the end of the year.
IGA chief executive officer Simon O'Dell told Insurance Business that, statistically, IGA backs one of 100 pitches – which meant they would have seen 300 insurtechs before AuditCover, Koba, and geolocarta made the cut. He added that the AuditCover business model anticipated key industry changes and used data to synchronise dynamic risk with dynamic insurance.
"AuditCover is in the market with a competitive edge, built on digitising the user journey for the accountant and the insured client," he said. "But we're particularly excited about its tech development roadmap, which includes integrating data analytics tools for accountants to help them strike at the root of the audit problem by identifying and managing risky returns prior to lodgement.
"This should ultimately save the client, the accountant, the insurer, and auditing bodies money and resources."