Intermediaries to have no problem following new ICA code | Insurance Business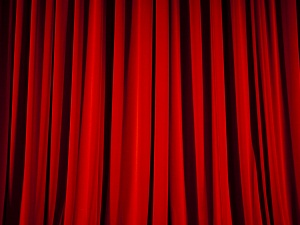 NIBA says the ICA's revised general insurance Code of Practice, which went live today, should not present brokers with any challenges, though the broking body is calling on intermediaries who act on behalf of insurers to take note of the new code.
Brokers could be covered by the code if they sign up to the code, act as an authorised representative on behalf of the code subscriber under the subscriber's AFS licence, or if they sell insurance products on behalf of a code subscriber under their own AFS licence.
NIBA CEO
Dallas Booth
does not envisage any issues with brokers adhering to the ICA code.
"A lot of the requirements of the GI code are targeted at insurance companies," he told
Insurance Business
. "Brokers are overwhelmingly serving their clients very well. I would be surprised if there are any real challenges or issues for brokers to meet this."
He explained NIBA's own code requires brokers to make it clear to the client who they acting on behalf of, and if the broker is acting on behalf of an insurance company, then then ICA code applies to the transaction and relationship.
The 15-section code states that insurers will keep policyholders informed about the progress of their claim every 20 days and respond to policyholders' routine requests about their claims within ten days. If the insurer has not made a decision within 12 months, it is obliged to provide the claimant with details of its complaints process.
Booth also said stricter rules on the claims process will not affect brokers.
"Those requirements are targeted at the claims department of the insurance company. Brokers are incredibly proactive in making contact with clients particularly when there are weather events and getting the process underway before the client even contacts them. I am confident that brokers are strongly proactive in giving claims information to insurance companies quickly."
The revised code follows a 12-month independent review that examined the role and effectiveness of the code with a broad range of consumer, government and industry stakeholders.
ICA CEO Rob Whelan said continuous improvements to the code had ensured it remained relevant to industry and continued to meet and anticipate the changing needs of consumers.
"By enhancing the rights of consumers in the code, we have shown that industry self-regulation is relevant and powerful," Whelan said.
Click here to visit the website for the
code
.