Intermediary nabs banking bigwig to remedy poor trade credit situation | Insurance Business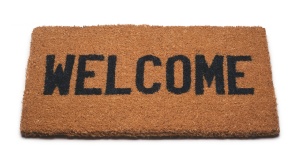 Willis Group has nabbed banking bigwig Bill Froggatt as it attempts to remedy a perception that the financial market "has not been well served in the political and credit risk insurance arena."
Froggatt, who will head a political and trade credit risks practice in Melbourne, will report into the Financial Solutions Asia Pacific operation of Willis, which is headquartered in Singapore.
CEO of Willis Financial Solutions Paul Davidson said Willis has long believed the market has not received the service it deserves – and the intermediary is in a position to change that.
"We have long held the view that the Australian financial market has not been as well served in the political and credit risk insurance arena as it could be, a situation which we are now able to remedy," he said.
"Willis's presence worldwide and our deep industry specific insights ideally position us to offer a seamless and truly global service to the global and regional banking community."
Froggatt joins Willis from the banking sector where, over the past 30 years, he has held various senior positions including head of trade finance (EMEA) for Mizuho Corporate Bank Limited, global head of commodity trade & transaction services for ANZ Banking Group, and most recently the head of northern hemisphere trade for Westpac.
Commenting on the appointment, Davidson said: "Bill's experience with financial institutions represents a significant opportunity for the Willis Group and I am delighted to welcome him to the team.
Froggatt added: "I am excited and honoured to be joining the Willis Group and in particular the Financial Solutions team in Australia. Financial services companies in Australia are looking for new risk management solutions to support their businesses. With best in class analytical capabilities and a peerless global network, Willis is ideally placed to help them succeed."