Intermediary's commissions and fees grows | Insurance Business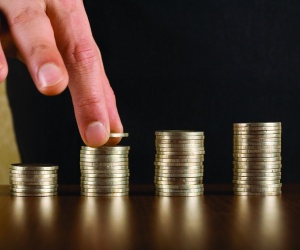 Willis Group recorded organic commissions and fees growth of 4.1% for the first three months ended 31 March 2013.
Willis International, which includes Australia, reported a 3.8% increase in commissions. The change reflects 3.8% organic growth, a negative 0.1% impact from foreign currency movements, and a positive 0.1% impact from acquisitions and disposals.
Willis Global delivered a 4.1% increase in commissions, and Willis North America reported 4.3% growth.
The group's net income fell to US$219m, from $225m in 2012. The 2013 figure includes a $46m charge while $13m of the 2012 $225m related to the write-off uncollectible accounts receivable and associated legal fees.
Excluding the after-tax impact of the two items, adjusted net income for the first quarter 2013 was $257m, or $1.46 per diluted share, compared with $233m.
Commissions and fees for Willis Group improved to $1,046m in the first quarter of 2013, up from $1,005m in the prior year quarter. Organic commissions and fees grew 4.1% excluding the net impact of acquisitions and disposals and foreign currency movements.
Investment income for Willis Group declined to $4m in the first quarter of 2013 from $5m in the first quarter of 2012.
Operations in Asia recorded double-digit growth and Australasia grew mid-single digits. Western Europe declined low-single digits in the quarter while Eastern Europe recorded mid-single digit growth. Operations in the UK recorded low single-digit growth. Latin America delivered double-digit growth, with strong growth across a number of the larger countries in the region.
Willis Group Holdings CEO Dominic Cassserley said: " We are very pleased with our solid results in the first quarter, spread evenly throughout our business."